E-cigarettes are causing a new generation of kids to become addicted to tobacco. The number of kids using vape pens and flavored types of tobacco products has grown so rapidly that the U.S. Surgeon General and other public health officials have even called it an epidemic. Unfortunately, along with this epidemic also comes an industry that sells products making e-cigarettes more enticing for kids and even gives them ways to smoke without getting caught.
E-cigarettes hitting the market have basically erased any progress made in reducing youth tobacco use and the statistics are alarming. According to a study published in the Journal of the American Medical Association (JAMA) and the 2019 National Youth Tobacco Survey, e-cigarette usage more than doubled among high school students (from 11.7% to 27.5%) and tripled among middle school students (from 3.3% to 10.5%) from 2017 to 2019. More than 5.3 million kids now use e-cigarettes, which is an increase of over 3 million in just two years.
So what is being done to put an end to this youth epidemic? 
Over the past several years, the federal government has taken a variety of steps to help. The U.S. Food and Drug Administration (FDA) began with a plan to address the youth e-cigarette epidemic, and it started to target companies selling unauthorized flavored e-cigarettes. It came down especially hard on JUUL for their marketing practices to youth. Now, the FDA is taking aim at other manufacturers that make e-cigarette-related products geared toward kids. 
On April 27, 2020, the FDA issued ten warning letters to retailers and manufacturers who sell, manufacture and/or import unauthorized electronic nicotine delivery system (ENDS) products targeted to youth or likely to promote use by youth. 
"The FDA is focused on manufacturers and retailers that make and sell ENDS products that are targeted to youth and increase their appeal. The public should really be outraged by these products," said Mitch Zeller, J.D., director of the FDA's Center for Tobacco Products. 
The unauthorized products that the FDA is targeting include:
Backpacks and sweatshirts designed with stealth pockets to hold and conceal an e-cigarette.

ENDS products that resemble smartwatches, or devices appearing as children's toys such as a portable video game system or fidget spinner.

E-liquids that imitate packaging for food products that often are marketed and appeal to youth, such as candy, or feature cartoon characters like SpongeBob SquarePants.
"The FDA is especially disturbed by some of these new products being marketed to children and teens by promoting the ease with which they can be used to conceal product use, which appeals to kids because it allows them to conceal tobacco product use from parents, teachers, law enforcement or other adults," said Zeller. 
The FDA issued warning letters to: Vaprwear Gear, LLC, a manufacturer and online retailer; Vapewear, LLC, a manufacturer and online retailer; Wizman Limited, a manufacturer and online retailer; EightCig, LLC, an online retailer; Ejuicepack, LLC, an online retailer; Vape Royalty, LLC an online retailer; VapeCentric, Inc., an online retailer; Dukhan Store, an online retailer; VapeSourcing, an online retailer; Shenzhen Uwell Technology Co., Ltd. d/b/a DTD Distribution Inc., an importer and retailer.
If the companies don't stop the manufacture, distribution or sale of these unauthorized products, they risk additional FDA action such as an injunction, seizure or fines.
"Even in the midst of the COVID-19 pandemic, we have not lost our focus on protecting youth against the dangers of e-cigarettes and will do everything we can to take action," said Zeller. "These warning letters should send a clear message to all tobacco product manufacturers and retailers that the FDA is keeping a close watch on the marketplace. If you're marketing or selling these products to youth, the FDA will not tolerate it."
If you or someone you know has been harmed by e-cigarettes, such as lung disease or have become addicted to tobacco through vaping, you or they may be eligible to pursue legal action. For comments, questions or legal services from a proven San Francisco dangerous products personal injury lawyer, please feel free to call me at 415-432-7290, visit www.cclawyers.com or use our live chat. All inquiries are covered by the attorney-client privilege and are strictly confidential.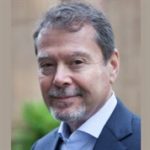 Claude A. Wyle is a partner of Choulos Choulos, and Wyle, a San Francisco based law firm dedicated to representing clients who have been injured by the wrongful conduct of individuals, corporations, public entities, and businesses. Mr. Wyle also frequently sits as a Judge Pro Tem for the city and county of San Francisco.