We know that, as motorcyclists, when we climb on our bikes, there is always the risk of being involved in a motorcycle accident. However, recent studies have shown that riding a motorcycle in some cities across the U.S.A. can increase the risk of suffering serious personal injuries or death from a motorcycle accident. 
According to the National Highway Traffic Safety Administration (NHTSA), in the last ten years, there have been over 55,000 motorcycle fatalities across our country. The National Safety Council (NSC) reports that, while motorcycles make up only 3% of all registered vehicles on the roads and less than 0.7% of miles traveled in the country, 14% of all traffic fatalities are motorcyclists. That is an alarming statistic, yet sadly not surprising. 
Unfortunately, motorcyclists are at a higher risk of suffering fatal injuries while riding. The reasons for each motorcycle crash's wrongful death vary; however, many causes of motorcycle accidents are arguably tied to the time of day, the use of helmets, the weather, the number of vehicles involved in the crash, and whether the accident occurred in a rural or urban setting. 
As a San Francisco motorcycle accident attorney who has represented the surviving families of many motorcyclists who have been wrongfully killed, I believe that the most obvious reason for such high fatalities is that the motorcycle rider has far less physical protection compared to other motorists. While driving in a "cage" does not provide the same exhilarating sense of freedom that we get from riding a bike, the protection afforded by being surrounded by steel in an automobile or truck is far greater than on a bike. Next, the motorcycle and the motorcycle rider are far less visible or conspicuous to other motorists than automobiles or trucks, and the most common excuse I hear from drivers who have injured or killed motorcyclists is, "I just didn't see him." 
I do not believe that the primary reason that so many motorcycle riders suffer fatal injuries as compared to automobile drivers and passengers is that motorcyclists are all speeding. My research over many decades of investigating motorcycle crashes demonstrates that the vast majority of motorcycle injuries and wrongful deaths occur due to the fault of other drivers, not the motorcycle rider.
California Motorcycle Statistics
Each local police department and the California Highway Patrol are supposed to and usually do maintain accident and injury statistics relating to all California roadways. TASAS and SWITRS reports in California demonstrate that from 2019 to 2020, California saw an increase of almost 10% in motorcycle fatalities. In 2019, there were 491 motorcycle deaths. The following year, 539 families lost a loved one due to fatal motorcycle accidents. Although there were less vehicles on the road in 2020 due to the pandemic, fatal motorcycle collisions rose dramatically. As a California motorcycle accident lawyer, I believe that the high degree of distraction during 2020 was a substantial factor in causing the significant increase in motorcycle accident deaths during 2020. And who suffers the worst when motorists are driving while distracted? Motorcycle riders, bicycle riders and pedestrians who are not as well protected.
In San Francisco last year, there were 18 fatal accidents between a motorcycle and another vehicle. Because motorcycle fatalities are tracked differently on freeways while in the San Francisco City limits and on other highways managed by Caltrans, at least three additional motorcycle fatalities need to be added to that count. 
Dangerous Locations for Motorcyclists Across the Country
We know riding a motorcycle is a wonderful way to travel around the country. But there are a few cities where being on a motorcycle puts a rider at a higher risk of being involved in a fatal collision. Statistically, the most dangerous city for motorcyclists is Jacksonville, Florida. In fact, three of the ten most dangerous cities for motorcyclists are in Florida, with Miami and Tampa making the top 10.
What about Florida creates the increased risk of being in a fatal motorcycle accident? Florida has a higher rate of crashes, including motorcycles and other types of vehicles, including cars, trucks, and commercial vehicles. Some experts believe that the warm weather in Florida is a contributing factor. Also, with many attractions in Florida, there are a higher number of tourists in Florida's cities who are unfamiliar with the Sunshine State's roadways, which could also lead to more collisions, some involving motorcycles. Lastly, the less stringent enforcement of road safety rules in Florida may also contribute to the increased risks to motorcyclists.
Other warm weather cities like Albuquerque, NM; Memphis, TN; and Greensboro, NC, also place in the top 10 list of dangerous cities for motorcyclists. Experts believe that warm weather lures motorcyclists to climb onto their motorcycles early in the season. So, warm weather increases exposure to more accidents.
Also, colder weather cities like Toledo, OH; Detroit, MI; Cleveland, OH; and Kansas City, MO, round out the top 10 list of most dangerous cities for motorcyclists. When comparing the number of deaths to 100,000 people, Toledo, OH, holds the top spot with the highest motorcycle accident fatalities in 2021. In 2021, Toledo's rate of motorcycle fatalities of 4.81 was ten times more than Frisco, TX, which holds the title of the safest city for motorcycle riders.
Experts believe motorcyclists in the Midwest are less likely to wear helmets when riding. Approximately 45% of riders wear a helmet in the Midwest, while an average of almost 65% wear a helmet nationwide. Choosing not to wear a helmet significantly increases the risk of severe injury and fatality for motorcycle riders involved in a collision. 
How Can a San Francisco Motorcycle Accident Attorney Help
Experts believe that the increase in distracted driving has played a substantial role in the upsurge in motorcycle accident injuries and fatalities. Distracted drivers do not keep a proper lookout, which is the definition of negligent driving in California. As I stated above, distracted driving is most dangerous to those people on the roadways who have the least protection, such as motorcyclists, bicyclists, and pedestrians. If motorists are not adequately controlling their vehicles or are not paying close enough attention to the road, their surroundings, or other vehicles and the people using the roadway around them, those motorists increase the risk of personal injuries or death to California motorcyclists. 
Our team of motorcycle attorneys is dedicated to making those who harm motorcycle riders fully accountable for the harm that they cause. Only through full accountability can we hope to change people's bad behavior. If you or someone you know has been seriously injured in a motorcycle collision, it is essential to hire an experienced San Francisco motorcycle accident attorney who is committed to improving motorcycle safety in the community and improving the motorcycle experience for us all. 
We are motorcycle accident lawyers at Choulos, Choulos & Wyle, and we are avid motorcyclists who are dedicated to holding negligent motorists accountable for the injuries and deaths they cause. After a collision, an experienced motorcycle lawyer can manage all the paperwork and negotiations with the insurance company, investigate the accident scene, preserve the evidence, gather eyewitness testimony, and help you get an accurate diagnosis from a medical expert who understands your injuries. All these factors will improve the outcome of your motorcycle accident claim or lawsuit.
If you or a loved one has been involved in a California motorcycle accident, please feel free to call upon us to explain your legal options. Contact Choulos Choulos & Wyle online for a free consultation of your motorcycle accident case or call partner Claude A. Wyle (415) 432-7290 or partner George V. Choulos (415) 432-7299 directly. All calls and email inquiries are covered by the attorney-client privilege and are strictly confidential. We also offer Zoom meetings to all clients and can help you determine if you have a good case. We welcome your calls and emails and look forward to hearing from you soon.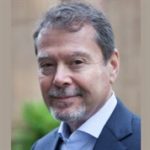 Claude A. Wyle is a partner of Choulos Choulos, and Wyle, a San Francisco based law firm dedicated to representing clients who have been injured by the wrongful conduct of individuals, corporations, public entities, and businesses. Mr. Wyle also frequently sits as a Judge Pro Tem for the city and county of San Francisco.