Have you ever experienced a jolt, blow, or forceful bump to the head? If so, you may be at risk of a traumatic brain injury (TBI). Not all head injuries result in a TBI, however some head impacts can cause short- and long-term problems with your regular brain activity. These might include changes in how a person thinks, understands, sees, hears, communicates, acts, and moves. Sometimes these changes are temporary. Other times they can be permanent. A severe brain injury can lead to permanent disability and even death and can devastate both the injured person and their family. 
Is a Brain Injury a Chronic Condition?
A traumatic brain injury can have long-term effects, like other chronic health conditions. Lead researcher of a new TBI study, Benjamin Brett, recently explained this to US News. "TBI is essentially a chronic condition like many other chronic conditions…Things can change, both up and down, improve and decline throughout multiple years."
Brett, an assistant professor in the Departments of Neurosurgery and Neurology at the Medical College of Wisconsin, and his colleagues collected data from approximately two hundred people who had a moderate to severe TBI and more than 900 people with a mild TBI. Researchers then compared the nearly 1,100 people to more than 150 with orthopedic injuries – but no head injuries. After seven years, those in the study were evaluated on ability to perform daily activities, mental health, thinking and memories. Patients were asked about their symptoms and abilities, which included sleep disturbances, headache, and fatigue.
The study found that 26 percent of patients with moderate to severe TBI experienced a decline in symptoms, as did 21 percent of those with mild TBIs and 15 percent with no head injury. On average two to seven years after the initial injury, 29 percent of those with mild brain injury and 23 percent of those with moderate to severe brain injury declined in daily activities. Typically, older patients showed a decline in their ability to perform daily activities. But some patients showed marked improvement in these daily activities. Thirty-six percent of those with moderate to severe brain injuries and 22 percent of those with a mild brain injury improved over time. Patients with a higher education level tended to show marked improvement. 
This new research is controversial amongst medical professionals. Dr. Daniel Torres, a neurologist at Northwell Lenox Hill Hospital in New York City believes that a chronic health condition by definition is a disease that is expected to change or get worse in predictable ways. "I would not consider TBI a chronic condition because it is an unpredictable condition with which different individuals can have greatly different consequences," he shared.
Recent research has also raised questions about whether a patient's overall health at the time of the injury may play an important role as to how they recover from a TBI and whether they decline or improve over time. Dr. Torres remarked, "Lifestyle choices also greatly impact whether a given problem caused by TBI becomes chronic."
Types of Brain Injuries
There are two categories of traumatic brain injuries. An injury where an object pierces the skull and enters the brain is called a penetrating TBI. A typical penetrating TBI usually only damages part of the brain. Being shot in the head with a bullet, being hit by a weapon such as a knife or a hammer, shrapnel, or a bone fragment may cause a penetrating TBI. A non-penetrating TBI is caused by an external force that moves the brain inside the skull. Potential causes include falls, contact sports and motor vehicle accidents, among other trauma. 
A San Francisco motor vehicle accident that causes a brain injury could be the result of someone else's negligence. San Francisco motorcyclists, bicyclists, and pedestrians who suffer being struck by vehicles are especially at risk for TBIs. Exploring your legal options and seeking compensation after a brain injury accident can help not only to hold people accountable for their bad behavior but can also help to alleviate some of the financial and emotional stress during your recovery. 
Consulting a San Francisco Brain Injury Attorney
Since traumatic brain injuries can lead to chronic health issues and may require lifelong care, there may be no way to return to how life used to be. The aftermath can be devastating to a head injury survivor and their family. Consulting a San Francisco brain injury attorney is a smart decision to explore your possible legal options. A firm like Choulos, Choulos & Wyle has years of experience helping accident victims recover from traumatic brain injuries. 
A qualified brain injury lawyer can help to determine the strength of your claim, and to obtain information from the scene of an accident and will thoroughly investigate the facts and circumstances leading up to your head injury. A good brain injury lawyer will be able to thoroughly explain your options and will advise you on the next steps to be taken to improve your life. A San Francisco personal injury attorney who handles brain injury cases will work with brain injury medical specialists to determine your financial, medical, and occupational needs, and will negotiate on your behalf to secure fair compensation and financial security for your future.
If you or a loved one has experienced a traumatic brain injury, please know that support is available. The San Francisco brain injury lawyers at Choulos, Choulos & Wyle offer free case consultations. Contact us online or call partner Claude A. Wyle (415) 604-9915 or partner George V. Choulos (415) 432-7299 directly. All calls and email inquiries are covered by the attorney-client privilege and are strictly confidential. We also offer Zoom meetings to all clients and can help you learn if you have a good case. We welcome your calls and emails and look forward to hearing from you soon.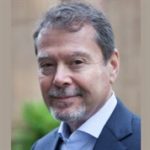 Claude A. Wyle is a partner of Choulos Choulos, and Wyle, a San Francisco based law firm dedicated to representing clients who have been injured by the wrongful conduct of individuals, corporations, public entities, and businesses. Mr. Wyle also frequently sits as a Judge Pro Tem for the city and county of San Francisco.