On Sep. 26, the e-cigarette company JUUL Labs, Inc. announced that CEO Kevin Burns has stepped down amid growing national outrage over vaping-related lung disease cases and ongoing investigations into the company and its vaping products. JUUL also announced that it had plans to suspend all TV, print and digital ads, as threats of federal regulation loom.
JUUL's Illegal Marketing Tactics Targets Children
Burns' decision to step down is just one of many recent developments related to growing public health concerns associated with the vaping industry, particularly JUUL. For example, it has recently come to light that JUUL has engaged in illegal marketing tactics directed towards the nation's vulnerable youth. As a parent of a California teenager, I can tell you first hand that far too many youths are using the JUUL devices and becoming addicted. Generations have learned that smoking is harmful to one's health, however vaping comes with potentially dire threats to health, along with addiction.
On Sep. 9, the U.S. Food and Drug Administration (FDA) issued a warning letter to JUUL for "marketing unauthorized modified tobacco products by engaging in labeling, advertising, and/or other activities directed to consumers, including a presentation given to youth at school." In an earlier letter to JUUL, the FDA expressed concern over information that emerged during a July Congressional hearing on JUUL's marketing practices. During the hearing, it was revealed that a JUUL representative made several misleading claims in a school presentation directed towards high school students. The claims largely revolved around the safety of its e-cigarette products, with the representative saying that the "FDA would approve [JUUL] any day" and JUUL is a "safer alternative than smoking cigarettes."
To make such claims about the safety of a product, companies must be granted an appropriate FDA order that verifies the statements. It is illegal to do so if an order has not been granted, which the FDA noted in its Sep. 9 letter: "companies much demonstrate with scientific evidence that their product does in fact pose less risk or is less harmful. JUUL has ignored the law, and very concerningly, has made some of these statements in school to our nation's youth." This marketing has paid off for JUUL: according to the Centers for Disease Control (CDC), more than one in five high schoolers and one in 20 middle schoolers vape on a near-daily basis. This marks a 78% percent increase in youth e-cigarette use from 2017 to 2018. Alarmingly, the close resemblance of JUUL e-cigarettes to USBs make it easier for youth to hide their vaping habits from their parents.
While the government's attempts to regulate the vaping industry are not limited to JUUL, the company is of particular interest for more than one reason. In addition to its illegal marketing tactics, JUUL is by far the largest e-cigarette distributor in the nation, accounting for 71 percent of the industry's market share in 2019.
Federal Government Action Taken Against E-Cigarette Companies
On Sep. 11, two days after the warning letter was issued by the FDA, the federal government called for a nationwide ban of flavored e-cigarette pods. Alex Azar, the Health and Human Services Secretary, made a statement saying that the federal government "is making it clear that [it] intend[s] to clear the market of flavored e-cigarettes to reverse the deeply concerning epidemic of youth e-cigarette use that is impacting children, families, schools and communities. We will not stand idly by as these products become an on-ramp to combustible cigarettes or nicotine addiction for a generation of youth." Tobacco-flavored e-cigarette pods would remain on the market, but currently account for less than 20 percent of JUUL's sales. Most JUUL users vape pods that come in assorted flavors such as fruit medley, mango and creme brulee.
In the meantime, the CDC is leading a public health investigation into the national outbreak of vaping-related lung disease. While on Sep. 13, it released a report reducing the number of confirmed and probable vaping-related lung disease cases to 380, this number has since risen to over 1,600. It is expected to keep rising as the CDC classifies cases still under investigation; cases must be classified as "confirmed" or "probable" to be included in the official count.
To be classified as "confirmed" or probable", a case must meet the following criteria:
Presence of pulmonary infiltrate
Use of an e-cigarette or dabbing device within 90 days of symptom onset
No evidence of other likely causes in the medical history record
The FDA is also conducting a criminal probe of over 150 nicotine and THC vaping products that will be tested for toxic substances. This probe will extend across several states and review the vaping supply chain for potential contaminants that could have caused the lung disease outbreak. California federal prosecutors have also launched a criminal probe into JUUL, which is led by the U.S. Attorney's Office for the Northern District of California.
Deadly Health Risks Associated with Vaping E-Cigarettes
As of Oct. 22, the CDC has confirmed 1,604 reported vaping-related lung disease cases and 34 deaths associated with vaping in 49 states, Washington, D.C. and the U.S. Virgin Islands. In fact, there have been so many cases that the CDC officially named the disease "e-cigarette or vaping product associated lung injury", or EVALI.
Individuals with EVALI have reported the following symptoms:
Chest Pain
Coughing
Diarrhea
Fatigue
Fever
Nausea
Shortness of breath
Vomiting
Weight loss
Health investigators suspect the root cause of the reported lung disease cases to be some type of chemical exposure, but the exact cause has not been determined. Patients have disclosed using THC and nicotine-based e-cigarettes, so there is no particular product that has been identified as the culprit either. This uncertainty has led many to call for vapers to stop using e-cigarettes until health officials know more.
This includes a Sep. 24 warning issued by California's acting public health officer, Dr. Charity Dean, in which she urged consumers to stop vaping immediately: "there are numerous unknown factors at this time, and due to the uncertainty of the exact cause, it is our recommendation that consumers refrain from vaping until the investigation has concluded." California Gov. Newsom released a similar statement saying that "Californians are encouraged to stop vaping until health officials fully understand what's causing this public health crisis."
Have You or a Loved One Developed Lung Disease After Vaping?
Let's not mince words: This is a national health epidemic. And JUUL's corporate office is right here in San Francisco. Plaintiffs across the nation have begun to file lawsuits against JUUL for its deceptive marketing tactics and failure to warn users of the risks associated with its highly concentrated nicotine products (one JUUL pod contains approximately 20 cigarettes worth of nicotine).
If you or a loved one developed lung disease or nicotine addiction after vaping, you may be eligible to pursue legal action. Our San Francisco law firm is part of a national group of consumer lawyers who are outraged at the conduct of JUUL and other companies like them. In an age where most people recognize the danger of cigarettes, I am shocked at this recent threat to our community's health. We seek to make the manufacturers, distributors and retailers of these dangerous and defective products accountable for all of the harm they have caused. For comments, questions or legal services from a proven San Francisco dangerous products personal injury lawyer, please feel free to call me at 415-432-7290 or visit www.cclawyers.com. All calls and email inquiries are covered by the attorney client privilege and are strictly confidential.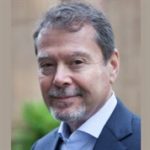 Claude A. Wyle is a partner of Choulos Choulos, and Wyle, a San Francisco based law firm dedicated to representing clients who have been injured by the wrongful conduct of individuals, corporations, public entities, and businesses. Mr. Wyle also frequently sits as a Judge Pro Tem for the city and county of San Francisco.