New research from Ohio State University shows that not all traumatic brain injuries (TBIs) stabilize over time, as previously thought. The study found that there is a great need for both doctors and patients to recognize that traumatic brain injury should be treated as a dynamic and chronic condition. A brain injury may require extended care, perhaps for a lifetime, and head injury patients need better access to resources to live as fully and as independently as possible.
More than 1.5 million Americans suffer from traumatic brain injuries every year. A TBI is most often caused by a blow to the head and can cause many serious symptoms, including memory loss and problems with mobility, mental health, fatigue, and cognitive function.
Too often, those who have suffered traumatic brain injury frequently only receive medical care for the first six to twelve months post-injury.
However, the longitudinal study conducted by the Ohio State University Wexner Medical Center and College of Medicine found that many people who have suffered traumatic brain injury have lifelong problems with thinking, problem-solving or behavior regulation and those people still struggle with long-term effects of TBI.
Funded by the National Institute on Disability, Independent Living, and Rehabilitation Research, the ongoing study includes monitoring head injury patients over the long term. For the current results, coordinators checked in on the participants in the first and second years and followed up with a visit after five years. Discussions included how the patient was progressing and what setbacks they were having. Issues involving mental health disorders and substance abuse, two common challenges for those with TBIs, were also monitored.
Researchers hope their continuous work will support those with brain injuries into the future. John Corrigan, director of the Ohio Valley Center for Brain Injury Prevention and Rehabilitation, described TBI as a condition that should be treated "more like diabetes or obesity, which is a condition you have now that you're going to have to actively manage the rest of your life to get your best outcome."
While the study is helping to identify the challenges and ongoing needs of TBI patients, researchers plan to continue their work while bringing about new interventions and protocols, including screenings for TBI at places like homeless and domestic violence shelters, treatment centers, and prisons.
"A lot of folks with brain injuries are trying to remain in their communities and live independently, and it's critical that those who can help them do that have a full understanding of how their brain injury affects their actions and abilities so they can provide appropriate accommodations," Corrigan said.
How Can a San Francisco Brain Injury Attorney Help after a TBI?
Traumatic brain injuries often result from a sudden impact to the head that causes damage to the brain inside the skull. Brain injury can also result from forceful movement of the head which causes the brain to strike the inside of the skull, suffering bruising and damage. Often, an injury caused through the negligence of another party will be a cause a traumatic brain injury. The most common ways people sustain TBIs are in car accidents, motorcycle accidents, pedestrian accidents, bicycle accidents, falls, workplace accidents and on athletic fields.
Recognizing and evaluating the true financial cost of the life-long medical care for a brain injury can be daunting, accounting for doctor visits, diagnostic tests, loss of salary due to missed work, therapies and reasonably estimated long-term medical treatment. However, as the OSU research shows, brain injury survivors and their loved ones must plan for needs that may arise in the future. As a San Francisco brain injury attorney law firm, we help evaluate our clients' future needs and we make sure that those needs will be covered through full compensation by the negligent party.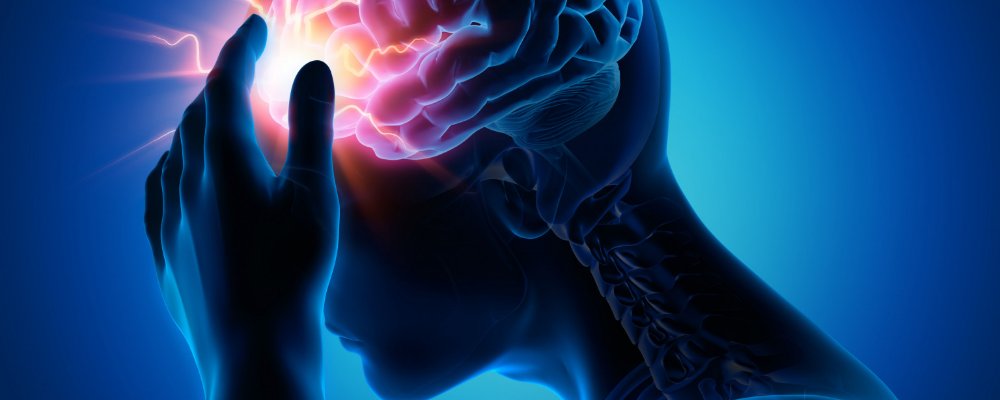 A personal injury attorney with ample experience representing brain-injured clients can assist in the recovery process by holding those responsible for a TBI injury fully accountable, and ensuring that adequate money is available to our clients for future care. While nothing can take away the pain and suffering caused by such an injury, an experienced brain injury attorney can ensure that you or your loved one receive the proper compensation to cover probable lifetime care. Our San Francisco personal injury law firm works with highly trained and specialized experts who help to evaluate the full nature and extent of our clients' injuries, and then develop a life care plan which shows what our clients will reasonably need in the future. Then, we retain economists to help calculate the present value of those future needs so that we can support, through evidence, how much the negligent party should compensate our brain injury clients.
The San Francisco brain injury lawyers at Choulos, Choulos & Wyle offer free case consultations, and we will work with neurologists, neuropsychology specialists, physical medicine and rehabilitation experts, vocational rehabilitation experts, life care planners and economists to help to determine the full extent of your traumatic brain injury and to make sure that you receive the compensation that you deserve.
Contact us online for a free consultation or call partner Claude A. Wyle (415) 604-9915 or partner George V. Choulos (415) 432-7299 directly. All calls and email inquiries are covered by the attorney-client privilege and are strictly confidential. We also offer Zoom meetings to all clients and can help you learn if you have a good case. We welcome your calls and emails and look forward to hearing from you soon.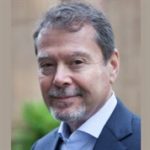 Claude A. Wyle is a partner of Choulos Choulos, and Wyle, a San Francisco based law firm dedicated to representing clients who have been injured by the wrongful conduct of individuals, corporations, public entities, and businesses. Mr. Wyle also frequently sits as a Judge Pro Tem for the city and county of San Francisco.