You may be familiar with the most common symptoms of a concussion, or you may have even experienced a traumatic brain injury yourself. People often focus on the potential for concussions in contact sports, using helmets to protect their heads and to reduce the potential for concussions and traumatic brain injury. However, some everyday activities may result in concussions. The most common ways people sustain concussions are through car accidents, motorcycle accidents, pedestrian accidents, bicycle accidents, falls, and workplace accidents.
If someone is experiencing a concussion or what is called a "mild traumatic brain injury," they may have the following common symptoms:
Amnesia for up to 24 hours after the accident;

Confused, dazed or disoriented mental status;

Losing consciousness for 30 minutes or less;

Reduced attention and concentration;

Memory problems;

Headaches;

Nausea;

Dizzyness; 

Blurry vision.
However, there are also some lesser-known symptoms that a person may experience after a concussion or brain injury. Some of these symptoms can remain with patients for weeks, months, or even years. Some traumatic brain injury symptoms can be permanent. The following brain injury symptoms are rarely discussed but can be physical manifestations of a head injury.
Food Cravings
Medical experts report that patients recovering from a concussion may crave sugary foods. Some believe that this is the brain's way of collecting glucose – the brain's normal source of energy. Post-concussion, the brain needs more energy to help heal and to maintain the normal blood flow that creates, maintains and repairs the neurological connections. Craving sugary food, the patient or client may consume these foods to provide the brain additional energy. However, too many refined sugars after a concussion could further increase brain inflammation. 
Sometimes, if a person has a concussion, reducing the amount of refined sugars the person consumes may actually reduce the brain's inflammation due to the brain injury. It might be a good idea to stick with foods like fruit or dark chocolate and other foods such as anti-oxidant-rich and anti-inflammatory foods so that you don't further inflame your brain with too much sugar. You might try considering reducing your fried food intake, or cut down on drinking sweetened drinks like soda, or crunchy snack food like crackers, chips, and cookies. You might try to focus on eating whole grains, fruits, and vegetables. Making the above changes in your diet is often recommended for general health, however if you have suffered a traumatic brain injury, these changes in diet might help to reduce the inflammation in your brain. It's a win-win.
Changes in the Nervous System
Patients often report a change in blood pressure after experiencing a concussion. Medical experts believe blood pressure changes may be because a head injury can cause changes in the nervous system. These nervous system changes may result in changes in blood pressure. Changes to the nervous system may also result in Postural Orthostatic Tachycardia Syndrome (POTS), which happens when the heart rate abnormally changes due to standing or sitting up. POTS can result in lightheadedness, vertigo or fainting episodes.
Some patients report feeling too cold or too hot after a concussion. This difficulty regulating body temperature has also been attributed to changes in the nervous system. Changes in someone's metabolism associated with the brain can also cause these sensation changes. The inflammation in the brain can also compromise a person's immune system, leaving them more vulnerable to the flu, colds and other viruses.
While ongoing studies show that a concussion can contribute to all of these types of changes, further medical research continues. Researchers across this country continue investigating the potential causes of concussions and other head injuries to reduce the impact and causes and to learn possible new treatments.
Causes of Concussion
Potential causes of a concussion usually include a jolt, blow or bump to the head, or a jolt, blow or bump to the body where the head and brain move rapidly back and forth inside the skull. The movement to the body or head can cause the brain to move around in the skull, potentially damaging cells, causing chemical changes and sometimes stretching brain cells. This movement can occur during a fall, a car accident, a motorcycle accident, a bicycle accident or as a result of an accident at work.
Other types of trauma that can lead to brain injury may include chemical exposure, birth-related complications, near drowning, and lack of oxygen. Even a mild traumatic brain injury or concussion should be taken seriously. Immediate medical attention is recommended if you think you might have a concussion.
How a San Francisco Brain Injury Attorney Can Help
If you think that you or someone you love might have suffered a traumatic brain injury due to someone else's unreasonable conduct, you should immediately consult an attorney who is experienced in representing brain injured clients. A brain injury lawyer can help you to determine your legal options. If you have a concussion that has kept you from work, a brain injury attorney can fight for reasonable compensation to cover your missing wages and medical bills, and to make sure that you are compensated for your loss of enjoyment of life. If you or a loved one are living with a traumatic brain injury (TBI), often your life has drastically changed. Working full or part-time may no longer be possible. Compensation through the civil justice system can help to restore your past and future loss of income and your past and future medical bills. Compensation for your human loss, often called pain and suffering, is also important so that we can hold those responsible for your harm accountable. If you have been forced to live with a concussion, you should seek consultation with a brain injury lawyer right away. Since most personal injury lawyers work on a contingency fee basis, meaning that they are paid a percentage of the recovery, not an hourly wage, retaining an attorney earlier rather than later is not going to increase your attorney's fees.
If you or a loved one has experienced a concussion or traumatic brain injury due to the wrongful conduct of another person or corporation or other entity, please feel free to call the San Francisco brain injury lawyers at Choulos, Choulos, & Wyle. We offer free case consultations, and we will work with neurologists, neuropsychology specialists, physical medicine and rehabilitation experts, life care planners and economists to help to determine the full extent of your head injury and to make sure that you receive the compensation that you deserve. 
Contact us online for a free consultation of your case or call partner Claude A. Wyle (415) 432-7290 or partner George V. Choulos (415) 432-7299 directly. All calls and email inquiries are covered by the attorney-client privilege and are strictly confidential. We also offer Zoom meetings to all clients and are available to help you learn if you have a good case. We welcome your calls and emails and look forward to hearing from you soon.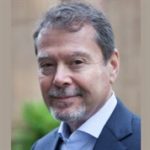 Claude A. Wyle is a partner of Choulos Choulos, and Wyle, a San Francisco based law firm dedicated to representing clients who have been injured by the wrongful conduct of individuals, corporations, public entities, and businesses. Mr. Wyle also frequently sits as a Judge Pro Tem for the city and county of San Francisco.