A Redwood City man is in serious condition after having part of his skull crushed.
The man, an employee of Rhino's Hauling Service, was working at a home off of the 1900 block of Hopkins Avenue when a Ford F-450 backed into him, pinning him against a utility pole. The head injured man was taken to Stanford Hospital.
Although Cal-OSHA was alerted to the accident, the Redwood City police are handling the on-going investigation.
Rhino's Hauling is not commenting on the accident.
Work place injuries such as these are always tragic, especially when the accident may have been avoidable, and I wish this man a swift recovery from his injuries. Although the circumstances are unknown, we should all treat this as a lesson in our own workplace conduct. Sometimes taking the extra minute to check your surroundings, ensuring you are safe in your actions, and you are prepared for accidents when they do happen, can mean the difference between a safe workplace, and a trip to the hospital. If you, or anyone you know, has been injured on the job site, especially due to co-worker negligence, it is important to seek the assistance of a legal professional immediately. I have great respect to the people who work in the trades, often risking their health and well-being so that we can all more greatly enjoy our community. We often forget about laborers and the challenges men and women face in construction. I feel privileged to be able to help those injured on the job.
Hello, I'm Claude Wyle. Have an idea for a topic you'd like to see covered here? Feel free to contact me: cwyle@ccwlawyers.com or visit www.ccwlawyers.com.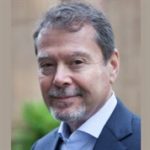 Claude A. Wyle is a partner of Choulos Choulos, and Wyle, a San Francisco based law firm dedicated to representing clients who have been injured by the wrongful conduct of individuals, corporations, public entities, and businesses. Mr. Wyle also frequently sits as a Judge Pro Tem for the city and county of San Francisco.