As San Francisco cyclists, we know before we get on our bicycles to commute to work or to ride for exercise that riding in city traffic can be dangerous. Motorists always create some danger for bicyclists, but this danger is even worse at some San Francisco locations. As a San Francisco Bicycle Accident Lawyer, I learn every day first hand just how dangerous these City streets can be for cyclists.
While San Francisco is a bicycle friendly city, with special bicycle lanes, customized bicycle/car intersections, and multiple signs to help guide motorists and bicyclists alike, there are still roadways needing improvement, as shown in the attached video demonstrating San Francisco's most dangerous bicycle intersections.
For example, the notoriously tempting illegal right turn from northbound Market through the bike lane and onto the freeway is one of the most frustrating and dangerous for bicycles. On the video (above), the driver even comes back to check the sign after making the illegal turn and hitting a bicycle. Yes, it was illegal. Some effort has been made to address the dangerous condition, such as the placing of an island to make those illegal right turns more difficult, yet car bicycle crashes are still occurring at an unacceptable rate.
Also, a recent City count found more than 8,000 bikes crowded into a handful of San Francisco intersections in just one day. Indeed, there are some intersections where bicyclists may be taking their lives in their own hands. As a San Francisco Bicycle Lawyer, I learn about San Francisco locations after a bicycle accident has occurred and I often wonder just what makes these intersections so dangerous for bikes. And if the dangerous intersection was a substantial factor in causing the bicycle accident, it is often my job to explore whether the City's conduct was unreasonable.
The San Francisco Bicycle Coalition, of which I am a member, has been studying this problem and realizing that the City's efforts are not enough since bicyclists are still being injured, some fatally.
Research has shown that the five most likely places to get hurt on a bicycle in San Francisco are as follows:
Market Street and Octavia
Masonic Avenue and Fell Street
Market and 5th near Union Square
Market and Valencia Street
Polk and Geary Streets
The San Francisco Bike Coalition is "really encouraging the city to focus on those troubled areas," said Leah Shahum. "Market and Octavia is still an intersection where you really need to be careful."
While I am very pro bicycle attorney, and there is absolutely no excuse for bad driving when a motorist causes injury to a bicyclist, I must urge extra caution for bicycle riders to ride defensively and to protect themselves from the drivers who either just don't see them or who are in too much of a hurry to obey the law. This is particularly true in the San Francisco intersections which have the worst histories for bicycle accidents and injuries.
I know that often times cyclists are the ones who are blamed at first in the police reports. However, more in depth analysis in these cases often demonstrates that the bicyclists have acted reasonably and that the drivers are at fault. My job is to make those who have acted negligently and thereby caused bicycle riders injuries fully accountable.
About the author: Claude Wyle is an aggressive advocate for San Francisco Bay Area bicyclists. Claude has decades of experience representing those harmed by the wrongful conduct of others, and, as a San Francisco bicycle accident attorney, has fought to protect the rights of injured cyclists throughout his legal career. Claude is also an avid cyclist himself and member of the Marin County Bicycle Coalition, San Francisco Bicycle Coalition and Silicon Valley Bicycle Coalition and is a sponsor of Safe Routes to School.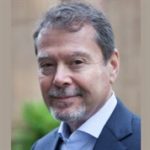 Claude A. Wyle is a partner of Choulos Choulos, and Wyle, a San Francisco based law firm dedicated to representing clients who have been injured by the wrongful conduct of individuals, corporations, public entities, and businesses. Mr. Wyle also frequently sits as a Judge Pro Tem for the city and county of San Francisco.