E.coli found in Costco's "Chicken Salad made with Rotisserie Chicken" has been traced back to a Celery Blend produced by a California company, Taylor Farms, and linked to the sickening of 19 people in seven states, at least. Two victims of the tainted food have developed kidney failure. Thankfully, no deaths have been reported.
E. coli is a bacteria which causes diarrheal illness and bloody stools. Although most healthy adults recover quickly (typically, a week) some, especially those with weakened immune systems, can develop a form of kidney failure called Hemolytic Uremic Syndrome (HUS). Most commonly found in young children and the elderly, this syndromemay lead to serious kidney damage or even death.
The FDA is expecting the number of peopled sickened due to the Celery Blend to mushroom today or in the days to come. Taylor Farms has since recalled the Blend, which was used by many super markets, including Costco,Walmart, Target, and Starbucks; and was including in many Thanksgiving stuffing and relish trays.
Thus far 71 items have been recalled, from wraps and potato salads, to Asian and Italian dishes. You can find the complete list here.
Hello, I'm Claude Wyle, a San Francisco food safety attorney. Have an idea for a topic you'd like to see covered here? Feel free to contact me or visit www.ccwlawyers.com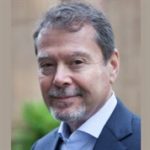 Claude A. Wyle is a partner of Choulos Choulos, and Wyle, a San Francisco based law firm dedicated to representing clients who have been injured by the wrongful conduct of individuals, corporations, public entities, and businesses. Mr. Wyle also frequently sits as a Judge Pro Tem for the city and county of San Francisco.