As an attorney, sometimes it's fun to take a step back and look at some of the more noteworthy cases that come across our country's legal system, especially inthe area of consumer law.
Of the thousands of cases a year nationwide, many are thrown out due to their level of ridiculousness, but a few notable ones sneak through. And the thought process behind some of these cases is often quite amazing. Let's take a look at some of the more historic hypocrites of the law:
For Supposedly Small Business: The US Chamber Of Commerce actively spends billions each year, attempting to restrict lawsuits filed by individuals, yet files over 100 of its own law suits each year.
For Big Business: Hobby Lobby sued its way all the up to the Supreme Court to get rid of a law that it didn't like, but then kicks all of its own employees out of court, forcing them into arbitration.
For Entertainment: Caterpillar, although a large proponent and funder of tort reform, sued Disney over it's portrayal of "overly villainous diggers" in George of the Jungle
Although we as attorneys always represent our clients to the absolute best of our abilities, with appropriate zeal, it is also our duty to counsel the client as to when we believe their legal efforts are frivolous. But then I get paid on a contingency basis. Not being house counsel and not making a high hourly rate for each hour working on every case, I try to counsel my clients to avoid the most frivolous of cases. My firm only gets paid if we win. Yes, the contingency fee actually reduces frivolous lawsuits! Apparently, there is more work to do!
If you'd like to see a full list, check them all out here, listed by the organization: Take Justice Back
Hello, I'm Claude Wyle, a San Francisco consumer attorney. Have an idea for a topic you'd like to see covered here? Feel free to contact me or visit www.ccwlawyers.com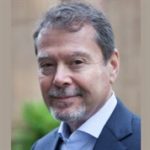 Claude A. Wyle is a partner of Choulos Choulos, and Wyle, a San Francisco based law firm dedicated to representing clients who have been injured by the wrongful conduct of individuals, corporations, public entities, and businesses. Mr. Wyle also frequently sits as a Judge Pro Tem for the city and county of San Francisco.