One would think that the U.S. Chamber of Commerce has as its primary concern the promotion of good and fair business and safety in America. This would not be a crazy assumption to make. To learn whether the Chamber does indeed help American consumers we need to look also at its sponsors. If we follow the money, we can learn more about the true motivations of the Chamber.
The title U.S. Chamber of Commerce sounds official like a part of the U.S. Government; however, it is really a lobbying group purportedly representing the interests of many businesses. Originating in 1912, the Chamber was created to counterbalance the politics of its time. So, why is the Chamber counterbalancing American's best interests by helping big businesses and foreign corporations avoid accountability for their actions? Why then is the Chamber unethically drowning elections in corporate money, tampering with juries, and denying our Earth's climate change by stepping up for the worst polluters?
The American Association for Justice (AAJ) works hard to make sure U.S. citizens have a fair chance to receive justice through the legal system when they are injured by the negligence or misconduct of others–even when that means taking on powerful corporations. AAJ's research and experience have helped expose the truth; U.S. Chamber of Commerce has hurt Americans.
"The U.S. Chamber is a front group for corporations that want to weaken basic rights of American workers, consumers and small businesses" said AAJ President Mary Alice McLarty. "It is time to expose the U.S. Chamber's actions that put corporate profits over Americans."
I am an American and I care about my American rights just as much as anyone. And I believe in fair competition and accountability for making dangerous and defective products or for hurting consumers.
Facts such as this are unsettling: the Chamber spent $226 million in the past decade lobbying the federal government to restrict the rights of American citizens to hold corporations accountable when consumers are harmed by dangerous products or services. Does this sound like a group with the safety of ordinary citizens in mind?
Sadly, the most notorious ways the U.S. Chamber of Commerce has acted at the expense of American consumers, taxpayers and small businesses are as follows:
First in Line for a Bailout
Leading the Denial of Climate Change
Do As I Say Not As I Sue
Big Business Only
Beholden to Foreign Corporations
Drowning Elections in Corporate Money
Tampering with Juries
Stepping Up for the World's Worst Polluters
Pushing the Corporate "Get Out of Jail Free" Card
Funneling Special Interest Money into Washington
What will it take make the Chamber come around to help regular American citizens, not corporations? Without accountability there can be no safety in our society. The fool tactics of the Chamber have got to stop.
Is it true that "good American jobs and accountability are mutually exclusive"? As an American business owner myself I believe greatly in free competition. And I believe that if a business harms people, it deserves to compensate those people.
If the Chamber succeeds in immunizing corporations from their own accountability, just how productive will our businesses be? Every injury causes a decrease in our national productivity. Injuries slow down business and create the need for government help for the victims. Injuries take consumers out of the marketplace when they can no longer afford to buy goods and services. Safety increases our competitive edge.
Don't buy what the Chamber is trying to sell you. This country needs accountability.
Hello, I'm Claude Wyle and I have spent three decades as a San Francisco attorney dedicated to helping people. Have an idea for a topic you'd like to see covered here? Feel free to contact me: cwyle@ccwlawyers.com or visit www.ccwlawyers.com,
Claude Wyle is a partner in the law firm of Choulos, Choulos & Wyle in San Francisco. He is a dedicated civil trial lawyer, dedicated to helping people. He's an active author, publishing numerous articles on most aspects of trail practice and litigation. He is also a frequent lecturer at trial lawyer programs nationwide. He spent years serving on the Board of Directors of the The Consumer Attorneys of California, The California Trial Lawyers Association, The American Association for Justice and the San Francisco Trial Lawyers Association.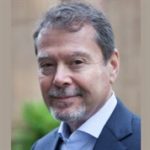 Claude A. Wyle is a partner of Choulos Choulos, and Wyle, a San Francisco based law firm dedicated to representing clients who have been injured by the wrongful conduct of individuals, corporations, public entities, and businesses. Mr. Wyle also frequently sits as a Judge Pro Tem for the city and county of San Francisco.