Every day we learn more about the dangers of distracted driving, which is no joke. People are being killed each and every day because of distracted driving and we need to do something serious to curtail this epidemic of injury caused by drivers who are distracted by their cellphones, texting, makeup, breakfast or anything that takes their attention off the road.
The news online and on TV is having great fun with stories relating people distracted while texting. To explore inside the mind of a person who is obsessively texting, is to learn just how focused a person can become (and dependent) upon their personal electronic devices. Reaching out to connect with another person in this addicting manner can be dangerous though, as all of a person's senses seem to be turned off while the texting conversation continues.
A similar phenomena holds true with distraction that occurs while wearing headphones, shutting out the world while listening to music, news or a phone conversation.
There are striking, growing statistics pointing to the danger of distracted walking while wearing headphones:
Researchers recently found 116 instances of pedestrians either dying or being injured because they were wearing headphones. 81 of these accidents were ultimately fatal to the pedestrian involved.
The dangers escalates when the distracted pedestrian is wearing headphones walking on city streets, alongside moving traffic. While a woman who is completely engrossed in a text message (traveling around the internet via YouTube) falls into a mall fountain may have only suffered from a bruised ego, many other distracted pedestrians are not so lucky.
Being struck by a car, truck, train, bicycle or somehow walking into trouble while a pedestrian is wearing headphones or texting is not a fairytale. The danger is real. When a pedestrian is under the influence of obsessive texting, or while they are tuning out the sounds of the world, that pedestrian has lost their ability to perceive and react to danger.
New Jersey has taken a stand against distracted walking. Research has shown that people who are texting while walking are more likely to jaywalk, so texting while walking is now an offense in NJ, carrying an $85 fine. In the last month and a half, 117 tickets have been issued.
A study on pedestrian injuries conducted at the University of Maryland found a striking correlation between pedestrian accidents and headphone use. The study revealed the following:
Pedestrian distraction is creating more hazards on the roads
Vast majority of pedestrians are killed by cars
Pedestrians are most vulnerable
Researchers combed through databases at the U.S. Consumer Products Safety Commission, news articles and archived Google news stories between 2004 and 2011, looking for insight into pedestrian accidents. What they found was that many accidents are attributed to the fact that the pedestrian wearing headphones did not even hear the car horn or even a train horn.
These findings are especially important in San Francisco, where there is a high number of pedestrian traffic frequent tourist venues such as Union Square, AT&T Park and the Metreon. Combine that with the high number of red-light violations by motorists, and it is no wonder that we have so many San Francisco pedestrian injuries.
As a San Francisco Pedestrian Accident Attorney, I regret to report that the number of pedestrian accidents tripled during the 7 year period studied.
It goes without saying that pedestrians are more vulnerable than motorists, truck or bus drivers or even bicyclists. They must be vigilant every time they step onto the city streets. The vast majority of pedestrian accidents, in my view, are still caused by a drivers not paying adequate attention, desite San Francisco's efforts to protect pedestrians from injuries and fatalities. Even a relatively low-speed pedestrian accident can result in serious injury or death.
Please walk safely, keep your eyes on your surroundings and turn down the earphones!
About the author: Claude Wyle is an aggressive advocate for San Francisco pedestrians. Claude has decades of experience representing those harmed by the wrongful conduct of others, and, as a San Francisco Pedestrian Accident Attorney, has fought to protect the rights of injured individuals throughout his legal career.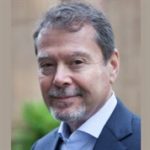 Claude A. Wyle is a partner of Choulos Choulos, and Wyle, a San Francisco based law firm dedicated to representing clients who have been injured by the wrongful conduct of individuals, corporations, public entities, and businesses. Mr. Wyle also frequently sits as a Judge Pro Tem for the city and county of San Francisco.