Updated from Bicycle Safety Tips (Part #1) where I discussed some safety suggestions that I hope will help to prevent bicycle accidents or decrease bicycle accident injuries.
Here are some more tips in addition to what I think is the most important one; that every bicycle rider must be constantly strategizing how to most safely reach his or her destination. More common threats to bicyclists follow, some of which are often found where you might least expect them.
Don't get doored: Trying not to get doored is a true challenge. California law requires bicycle riders to travel as far right as practicable, and this puts bicyclists right in harm's way. So, even though you have to hug the right part of the lane, while riding your bicycle, you do not want to ride so closely to parked cars that a driver or a passenger mistakenly opens a door right into you as you ride by. This could cause you to flip over their car door or slam right into them and to suffer serious personal injuries. I recommend you ride outside the door zone, which means keeping a distance of 3 to 5 feet between your handlebars and the parked vehicles. Watch carefully for taxicabs in San Francisco. While there are signs in the cab advising the passengers to exit on the curb side only, taxi drivers rarely enforce this rule and passengers often hop out of the street side of cabs unexpectedly.
One precaution for a cyclist to take would be to cautiously look for silhouettes or movement inside parked cars that you pass. Also, watch car mirrors for a face and listen for a door opening. [Of course, this is only possible if your ears are not obstructed by headphone, as stated in previous article]. Also, look for brake lights, which would, if they were on a few seconds ago, indicate that the driver had just stopped and may be about to open the door. Use your voice and announce your presence, and keep your speed reasonable. While most people do not want to hurt cyclists, I truly believe that most people exiting a vehicle just don't think of a bicycle about to pass, and open the door without checking for bikes.
Be vigilant: Assume that the car coming in the opposite direction will turn left in front of you, and be prepared to slow down to avoid it.
Try to keep tabs on the car behind you so that if you have to make a quick move to avoid an obstacle, you have a frame of reference on the car in advance. If you see a car turning into the bicycle path, switch over to the traffic flow. Keep your moves predictable as best you can and avoid sudden unexpected maneuvers. Try not to violate driver expectations, if possible.
Remember that intersections are the most dangerous section of the road for cyclists. Keep your eyes moving as you search for approaching hazards.
Be a defensive cyclist: Assume drivers are blind. Also, assume car drivers are drunk and/or multitasking, whether it be talking or texting from their cell phones. This is often the case when an automobile hits a cyclist. Colorful clothing can increase your visibility, but it can also lead to a false sense of security. Drivers often don't see cyclists because they aren't looking for them, even if the cyclist is wearing bright colors.
Use a signal: Legally, cyclists must have some sort of signal to indicate he or she is making a turn. The proper signals are:
To signal a left, point your left arm straight to the left.
To signal a right, point your right arm straight to the right.
To stop, point your left arm, bent at a right angle, hand pointing down.
(Signal about 100 feet before turning.)
The above is by no means a comprehensive list on how to stay safe on a bicycle. These are just some hints, continuing on from my first post on bicycle safety tips to protect bicyclists from serious injuries. Actual real life circumstances may dictate a different strategy. The key is to always be strategizing, weighing risks and benefits and to always be riding defensively, because, you can be injured even when you are right.
About the author: Claude Wyle is an aggressive advocate for San Francisco Bay Area bicyclists. Claude has decades of experience representing those harmed by the wrongful conduct of other, and, as a Marin County bicycle accident attorney, has fought to protect the rights of injured cyclists throughout his legal career. Claude is also an avid cyclist himself and member of the Marin County Bicycle Coalition, the San Francisco Bicycle Coalition, the Silicon Valley Bicycle Coalition and a contributor and supporter of Safe Routes to School.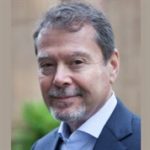 Claude A. Wyle is a partner of Choulos Choulos, and Wyle, a San Francisco based law firm dedicated to representing clients who have been injured by the wrongful conduct of individuals, corporations, public entities, and businesses. Mr. Wyle also frequently sits as a Judge Pro Tem for the city and county of San Francisco.