As soon as I publish an article citing the most dangerous intersections for cyclists in San Francisco, complete with news coverage and assistance from the San Francisco Bicycle Coalition, I sadly learned of another cyclist injury at Masconic and Fell, one of the top accident-prone spots.
On Tuesday morning, December 20th, a 40-year-old man on his bicycle was injured at this dangerous intersection which is becoming infamous in the bicycle and pedestrian injury community.
Although the bicyclist's injuries were thankfully not life-threatening, after continually hearing about injuries at this intersection, knowing it's clearly been accident-prone for years, I wonder why San Francisco does not make some changes to increase bicycle safety? The problem as I see it is that cars turning left from Fell Street onto Masonic Avenue create a danger for crossing bicyclists and pedestrians.
What has been done to improve safety at this intersection? A new traffic signal system was installed in 2008 to increase safety, but some citizens later complained that motorists were either ignoring the system or are confused by it.
All San Francisco cyclists know, before they get on their bicycles, that they are more vulnerable on their bicycle than in a car (cage). Still, so many pedstrians and bicyclist injuries are obviously unacceptable. Bicycle commuters or recreational bicyclists and all pedestrians should be safe when they obey the traffic laws and ride or walk where they are permitted to ride or walk.
As a San Francisco Bicycle Injury Attorney, and avid cyclist, I am working diligently to make our city streets more safe for the riders as well as walkers by making those who drive unreasonably accountable when they hurt pedestrians or bicyclists. I applaud the San Francisco Bicycle Coalition, Marin County Bicycle Coalition and Silicon Valley Bicycle Coalition who are all diligently striving to create safer intersections, and thereby protect our community.
About the author: Claude Wyle is an aggressive advocate for San Francisco Bay Area bicyclists. Claude has decades of experience representing those harmed by the wrongful conduct of others, and, as a San Francisco bicycle accident attorney, has fought to protect the rights of injured cyclists throughout his legal career. Claude is also an avid cyclist himself and member of the Marin County Bicycle Coalition, San Francisco Bicycle Coalition and Silicon Valley Bicycle Coalition and is a sponsor of Safe Routes to School. He is also a member and lecturer of EDD, a group dedicated to End Distracted Driving.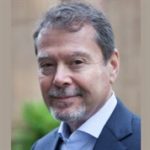 Claude A. Wyle is a partner of Choulos Choulos, and Wyle, a San Francisco based law firm dedicated to representing clients who have been injured by the wrongful conduct of individuals, corporations, public entities, and businesses. Mr. Wyle also frequently sits as a Judge Pro Tem for the city and county of San Francisco.