Sorry I have to report that a semi truck and an Amtrak train collided in Nevada last week en route from Chicago to San Francisco. The crash took six people's lives and was said to have occurred when the semi truck did not stop, blazing through the crossing gates and into an Amtrak train full of passengers. Was this a suicide? Was negligent hiring by the trucking company a factor?
There appear to be questions about the safety track record of the trucking company involved. A passenger of the train, which was evacuated after the impact because the truck bursts into flames, said he saw skid marks at the point of impact indicating that the truck may have tried to stop. The trucking company involved, John Davis Trucking, however, has a history of unsafe driving citations which makes it easy to put them under scrutiny for this deadly crash.
Regardless of who was at fault, many people suffered serious personal injuries. How do we as a community figure out who was at fault to make the right people accountable? Why is fault important? Determining fault and making wrongdoers accountable is the way to effectuate change and is an important aspect of improving trucking and railroad safety. We all want to know that before boarding a train, whether local or across country, that we aren't going to be crashed into because a truck fails to stop at the crossgates. Why did this tragedy occur? These questions will be explored by the governmental agencies assigned to investigate and also by the attorneys who will represent the parties involved.
These are questions that I care about, and I try to help my clients learn the answers so that injustice can be corrected and so that safety changes for the better can be made.
Please feel free to contact me if you or anyone you know has questions about this truck versus train crash.
About the author: Claude Wyle is an aggressive advocate for Bay Area motorists, pedestrians, passengers, and the family members of those killed in fatal roadway collisions. Claude has decades of experience representing those harmed by the wrongful conduct of others, and, as a San Francisco personal injury attorney, has fought for decades to protect the rights of the injured and the families of those lost through the negligence of others.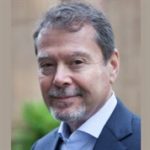 Claude A. Wyle is a partner of Choulos Choulos, and Wyle, a San Francisco based law firm dedicated to representing clients who have been injured by the wrongful conduct of individuals, corporations, public entities, and businesses. Mr. Wyle also frequently sits as a Judge Pro Tem for the city and county of San Francisco.