Four people are in critical condition and many more have been hospitalized following a San Francisco tour bus crash in Union Square. Tour buses are a common site around San Francisco, especially these Hop On Hop Off buses with the chopped off top on the upper level. Weaving through China Town, Fisherman's Wharf, and the Presidio, they offer a relaxing way to take in our City. Relaxation turned to terror last week when a tour bus lost control and careened into San Francisco's Union Square, first striking a bicyclist and two pedestrians, and also several moving cars before finally colliding with a scaffolding lining a construction site. When the dust settled, twenty people were hurt, four critically injured, along with damage to cars, bicycles, and personal property. So, how did this happen?
Witnesses had no idea what was going on, watching the bus bring down the metal scaffolding, twisted and misshapen from the bus' impact. Paramedics were sprinting around the scene, emergency vehicles forming a barrier around the scene, with police helping the injured, laying them on the street to be treated.
The police department has been investigating the crash, and press calls to the bus operator, City Sightseeing San Francisco, were not immediately returned. The driver of the bus was among the critically injured.
Bystanders describe the bus as "roaring" through Union Square, crowded with shopper and tourists, knocking down several power lines used to run the city's electrical buses, and apparently never slowing down until it came to rest underneath the scaffolding. It was initially so crowded it was difficult to separate the injured from the passers-by.
Although six remain in the hospital, with four critically injured I am surprised and thankful that somehow no one died during this tragic crash. What is even more amazing is how little is currently known about the crash. Was the driver drunk or temporarily disabled? Was something wrong with him during the crash? If not, what would compel a man to act so recklessly? Did the bus malfunction? Did the company not maintain the bus in some manner? And what can we do to make sure something this tragic doesn't happen again?
Did you know that passengers in a tour bus are owed an even higher standard of care because the tour bus is what is called a common carrier? That means that the tour bus company and the tour bus operator must be even more careful with his or her passengers than a normal driver. And what happened to the poor bicyclist who was struck down first? How is it that this bus was speeding through one of the most crowded neighborhoods in San Francisco, which is known to be absolutely full of pedestrians, at such a busy time of day?
The tour bus company may face hefty fines as a result, and with state regulators investigating, I am sure we'll know more soon. I'll be watching this one very closely, and hope for swift resolution of the unknowns, and for those injured, an even swifter recovery.
Hello, I'm Claude Wyle, a San Francisco pedestrian crash attorney. Have an idea for a topic you'd like to see covered here? Feel free to contact me or visit www.ccwlawyers.com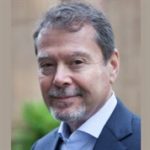 Claude A. Wyle is a partner of Choulos Choulos, and Wyle, a San Francisco based law firm dedicated to representing clients who have been injured by the wrongful conduct of individuals, corporations, public entities, and businesses. Mr. Wyle also frequently sits as a Judge Pro Tem for the city and county of San Francisco.