Four tourists were hospitalized in a San Francisco tour bus accident last month after a double-decker open-air tour bus struck a low hanging power line.
The tour bus accident occurred in the 400 block of 12th avenue, near Geary Boulevard, and involved a bus owned by Big Bus Tours San Francisco.
The bus driver, deviating from the tour's normal route, struck the wire, injuring multiple passengers on the upper deck.
Five were treated for injuries including cuts, bruises, and scratches, four were hospitalized, and one was critically wounded.
Andrew Smith, the general manager of Big Bus Tours San Francisco, said that the bus was on a secondary route which is frequently checked for safety reasons.
The tour company has been cooperating with police investigations.
This tour bus accident demonstrates an interesting point of law. California law sets a higher standard of care for what is known as a "common carrier". While most of us are held to a standard of care of an average or reasonable person, the standard of care for a taxicab driver or a bus driver who is a "common carrier" is actually the highest standard of care. Professional drivers are held to this higher standard of care not only when the person making the claim is their passenger but also often when the professional driver collides with another vehicle or a pedestrian. What does this mean to the passengers who were injured in the Big Bus tour? This means that proving negligence will be easier for these passengers. These injured San Francisco bus passengers should immediately retain an attorney who is experienced in handling bus cases. Bus accidents also raise interesting insurance issues which usually need to be sorted out by legal counsel. I wish each and every one of these injured passengers a quick and complete recovery and good luck with any claims they may make
About the author: Claude Wyle is an aggressive advocate for people injured due to mass transit accidents. Claude has decades of experience representing those harmed by the wrongful conduct of others, and has fought to protect the rights of injured people throughout his legal career. Have an idea for a topic you'd like to see covered here? Feel free to contact him: cwyle@ccwlawyers.com or visit www.ccwlawyers.com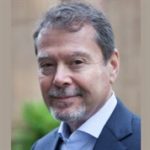 Claude A. Wyle is a partner of Choulos Choulos, and Wyle, a San Francisco based law firm dedicated to representing clients who have been injured by the wrongful conduct of individuals, corporations, public entities, and businesses. Mr. Wyle also frequently sits as a Judge Pro Tem for the city and county of San Francisco.