Emily Dunn, native of Atlanta, who had just moved to San Francisco last month for her dream job was sadly hit and killed by a MUNI bus in San Francisco's Castro District at 18th and Hartford St last Friday, August 19th. To make matters worse, the 23-year-old was not in a dangerous position in the street, but was struck by the MUNI bus while on a crosswalk after she had already crossed 95% of the street.
According to Deborah Dunn, family member, the family's investigator reported that:
the driver, who had only been driving for MUNI for seven months, was heading to a different route to provide overflow service on a busier route. MUNI Dispatchers were supposed to give the driver a route to the new area, however they failed to do so and the driver was on a narrow street not approved by buses.
Investigators who examined video cameras inside the bus determined that the driver was checking his rear-view mirrors to see if he was going to clear the turn, and was not looking forward when the accident happened. A mirror on the bus struck the young woman in the head, knocking her to the ground, and the bus rolled over her. She died at the scene.
Emily, a worldwide traveler was no stranger to big cities, having visited 35 countries and six continents. She was, to say the least, a streetsmart woman.
Tragedies such as this one could have been avoided had the MUNI bus driver been looking out for the vulnerable pedestrians on the streets!
Since this incident, San Francisco has raised questions about MUNI policies that were violated before the collision. For one, the bus shouldn't have been driving on Hartford Street at all, as there was no scheduled service.
As a San Francisco MUNI Accident Attorney, it is clear to me that protocols were not followed and that MUNI needs to be made accountable for this wrongful death. What caused this MUNI driver to use the wrong street? How could MUNI prevent this type of pedestrian accident from happening? August 26th the San Francisco Municipal Transportation Agency (SFMTA) considered policy changes in the wake of this pedestrian fatality. They may require that all drivers get a specific route from central dispatch before they head out to pick up passengers. SFMTA is still investigating exactly how the driver of the 40-foot bus hit Emily Dunn in a crosswalk. The San Francisco Police Department is also probing into the matter and will present its findings to the district attorney to determine whether charges should be filed against the driver, who has yet to be identified.
About the author: Claude Wyle is an aggressive advocate for San Francisco Bay MUNI Accident victims. Claude has decades of experience representing those harmed by the wrongful conduct of other, and, as a San Francisco MUNI accident attorney, has fought to protect the rights of injured people throughout his legal career. Claude does not underestimate the challenge of safely transporting millions of bus riders each week and operating several other transportation systems, and he is firmly committed to holding the San Francisco Municipal Railway accountable when its negligence causes serious injury or a wrongful death.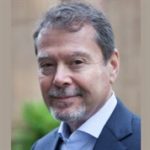 Claude A. Wyle is a partner of Choulos Choulos, and Wyle, a San Francisco based law firm dedicated to representing clients who have been injured by the wrongful conduct of individuals, corporations, public entities, and businesses. Mr. Wyle also frequently sits as a Judge Pro Tem for the city and county of San Francisco.