A car made contact with MUNI cable car stricking a child aboard it a few days ago. Apparently, the car drifted toward the cable car and its side mirror struck an 11-year-old boy in the stomach who was on the cable car.
The San Francisco cable car track record is not looking so good lately, as it was proven recently when a cable car was at fault in another accident earlier this month involving a minivan. In that case, the cable car rear-ended the van and MUNI admitted fault.
Both MUNI cable car accidents occurred in downtown San Francisco.
While I do not underestimate the challenge of safely transporting millions of bus, train and cable car riders each week and operating several transportation systems, as a San Francisco MUNI Accident Lawyer, I am firmly committed to holding the San Francisco MUNI accountable when its negligence causes serious injury or wrongful death. MUNI has a spotty safety record, that is true. Many view MUNI drivers as over-aggressive and reckless, having seen them run red lights, change lanes illegally and commit other extremely dangerous violations.
What systematic changes could be made to ease the pressure on MUNI operators, and thereby increase safety for all of us sharing the San Francisco streets? Why do MUNI operators feel compelled to run red lights and to rush to the next stop? Is it because they are not given enough time to complete their routes safely?
About the author: Claude Wyle is a San Francisco personal injury lawyer and an aggressive advocate for San Francisco MUNI accident survivors. Claude has decades of experience representing those harmed by the wrongful conduct of others, and, as a San Francisco MUNI injury lawyer, has fought to protect the rights of those injured by MUNI negligence throughout his legal career.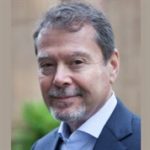 Claude A. Wyle is a partner of Choulos Choulos, and Wyle, a San Francisco based law firm dedicated to representing clients who have been injured by the wrongful conduct of individuals, corporations, public entities, and businesses. Mr. Wyle also frequently sits as a Judge Pro Tem for the city and county of San Francisco.