Many people have been injured or killed in public transit accidents over the last four months. The most current incident is last week's crash here in San Francisco, in which nearly fifty people were injured. In the wake of this accident, Muni operators have implemented new measures designed to protect the public. Drivers will no longer be able to switch trains from automatic to manual control without permission of a dispatcher. The San Francisco Municipal Transportation Authority said that it had seen no "impact on service," since implementation of the new regulations. Well, it would be odd if they had, as it has been in effect for less than three days.
Strangely, these new measures are oddly reminiscent of the old safety measures. These are the same measures that the management of Muni has already declined to enforce. Some, notably Irwin Lum, head of the union which represents drivers of Muni light rail trains, have suggested that the operators of the Muni disregarded these rules as a matter of course. Lum maintains that these new rules are being circulated largely to make it appear that Henry Gray, the driver of the L train involved in Saturday's accident, had done something wrong.
The management of the Muni system are operating a common carrier. This means that they are required to take the highest level of care to ensure the safety of the riding public. This is as it should be. If in fact management has, for "the past three or four years" been allowing drivers to decide when to change from automatic to manual control, then they, and not the driver in this incident, are responsible for the injured passengers. Moreover, they should not be able to escape that responsibility simply by implementing "new" cosmetic reforms which are little more than those they already had in place but declined to enforce.
Clearly the pressure is on operators of public transit systems to ensure that these incidents stop. Over the past year more than thirty people have been killed and more than 150 injured in a cross-continental series of crashes. The public demands safer transit. What the public doesn't want is for these issues to be swept back under the rug by a series of management decisions which in essence change nothing. These "new" policies appear to be little more than old wine in new bottles. We are entitled to better.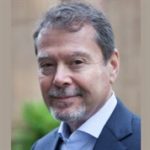 Claude A. Wyle is a partner of Choulos Choulos, and Wyle, a San Francisco based law firm dedicated to representing clients who have been injured by the wrongful conduct of individuals, corporations, public entities, and businesses. Mr. Wyle also frequently sits as a Judge Pro Tem for the city and county of San Francisco.