Sometimes when we read the news we're shocked and sometimes we're saddened and sometimes both. The San Francisco Chronicle is reporting today that after an injured bicyclist fell off her bike on Market Street, a Muni bus ran over her bike and then drove off, heedless of both the inured girl and her bike and the protests of the passengers. What saddens me about this story is that I am not shocked at all. Over the past few months Muni has been in the spotlight for hitting pedestrians, streetlights, fire hydrants, cars and trucks, and even collisions with other Muni buses. As a San Francisco Muni accident attorney, I am extremely familiar with all of these types of accidents and hope that someone at Muni gets the message that we will not tolerate the number of injuries Muni has been inflicting on San Francisco residents and we certainly will not tolerate callous indifference when Muni is involved.
(The San Francisco Chronicle) A Muni bus kept driving this morning even as passengers yelled from the back of the bus that the vehicle had struck a bicyclist on Market Street, witnesses and a Muni spokesman said.

A rider on the 5-Fulton bus said she heard a thump and then yelling as the bus headed east on Market near Fifth Street at about 8:30 a.m.

"People on the back of the bus said, 'You need to stop the bus! You need to stop!' " said Mary Chanzey. "(The driver) wouldn't stop, which I think is really crazy."

Judson True, a spokesman for the Municipal Transportation Agency, said initial reports were that the cyclist fell and "the bus then ran over the front wheel of the bicycle." There was no indication that the bus hit the cyclist, he said.

But the driver should have stopped, True said.

"It is clearly the policy that if an operator is informed of a possible collision, that he or she should stop the vehicle and call central control," True said. "We received a report from another bus of a bicyclist down."

The 5-Fulton driver did pull over briefly past the crash and told passengers that the bicyclist had fallen by herself, Chanzey said.

The bicyclist was conscious and appeared to have a scrape on her head as she was loaded into an ambulance in a neck brace. Her injuries are not believed to be life-threatening, True said.

The driver's name has not been released. Muni officials and police were investigating the incident and interviewing the driver.
An experienced bicycle accident lawyer will stay on top of the official investigation and make sure that the victims' rights and best interests are protected. Victims who have been seriously injured in any accident should contact an experienced San Francisco personal injury lawyer to find out more about their legal rights and options.
We are not representing any of the parties mentioned in this article at the time the article was posted. Our information source is cited in the article. If you were involved in this incident or a similar incident and have questions as to your rights and options, call a reputable law firm. Do not act solely upon the information provided herein. Get a consultation. The best law firms will provide a free confidential consultation to "not a fault" persons named in this article and their family members.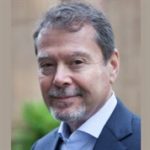 Claude A. Wyle is a partner of Choulos Choulos, and Wyle, a San Francisco based law firm dedicated to representing clients who have been injured by the wrongful conduct of individuals, corporations, public entities, and businesses. Mr. Wyle also frequently sits as a Judge Pro Tem for the city and county of San Francisco.