In the last three months, nine people have been killed, and more than 170 injured in a series of crashes on the nation's aging public transit systems. This horrific streak began in Boston, on May 8, when a trolley rear-ended another, sending forty-nine people to local hospitals and causing $9 million in damages, including the loss of three trolley cars. This accident was apparently caused by an inattentive trolley driver who was busy texting. In June, the District of Columbia saw the worst crash in the history of the Metro, with nine deaths and over seventy passengers injured when a metro train rear-ended another. The cause of this crash has yet to be determined, and as the driver was one of the fatalities, this may take some time.
This past Saturday, the run of accidents continued in San Francisco, where nearly fifty people had to be hospitalized after a San Francisco Municipal L train rear-ended a parked K train. Currently, the crash is under investigation, with a union spokesman indicating the driver of the L train blacked out before the accident and a Muni spokesman saying that investigators will look at human and mechanical factors.
So, what can we as passengers on public transit do to keep ourselves safe? First, go to the website of your local transit organization. Most should have a list of safety tips for riders. Here for instance, is the list for BART passengers in San Francisco.
Much of the responsibility for a safe ride is in the hands of the designers and operators of the light rail systems. However, there are things you can do to improve your safety. Basically what all of these tips have in common is the need for passengers to be informed:
– Find out where the emergency phones are
– Find out how to safely evacuate the vehicle in the event of an accident
– Find out where the emergency door releases are
– Find out where the fire extinguishers are located
Public transit is miraculously convenient; we can let someone else handle the driving as we commute to and from work. But, before you settle down to read the paper, catch a brief cat-nap, or get some work done, please inform yourself about what to do in an emergency.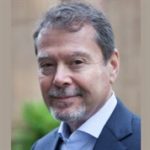 Claude A. Wyle is a partner of Choulos Choulos, and Wyle, a San Francisco based law firm dedicated to representing clients who have been injured by the wrongful conduct of individuals, corporations, public entities, and businesses. Mr. Wyle also frequently sits as a Judge Pro Tem for the city and county of San Francisco.