What started out as a peaceful bus ride to the Indian Casino for a bit of gambling, has turned ugly, with a bus crashing head-on into a pick up truck, and killing the driver of the pick-up. CHP investigators are still investigating last Sunday night's fatal bus crash, which killed one person and caused serious personal injuries for several more. There is talk of a side swipe and of dangerous passing, however what is clear to this bus crash attorneyis that this bus was difficult to control. Was the bus speeding? Did the bus driver have the chance to avoid this crash? Had any of the drivers involved been drinking? How many seconds before the impact did each of the drivers have to avoid this deadly bus crash? These are all questions that a bus crash attorney will have to ask if he or she is retained by the passengers of this bus or by the family of the man who was killed when the bus smashed into the truck.
For more information on this subject, please refer to the section on Mass Transit Accidents.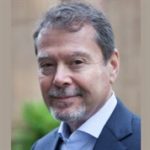 Claude A. Wyle is a partner of Choulos Choulos, and Wyle, a San Francisco based law firm dedicated to representing clients who have been injured by the wrongful conduct of individuals, corporations, public entities, and businesses. Mr. Wyle also frequently sits as a Judge Pro Tem for the city and county of San Francisco.