As a motorcycle accident attorney, it is always painful to hear of yet another fatality due to driver negligence, but unfortunately, these motorcycle fatalities are all too common in the Bay Area.
Early last Monday, at around 4:40am, reports came rolling in about a crash on Highway 680, just south of Bollinger Canyon Road, involving a motorcyclist, a car, and two big rigs. This got my attention, since this motorcycle crash involved facts that were new and extra chilling.
According CHP Officers, the chain reaction collision began when a Honda rear-ended a big-rig, causing it to spin around and to become disabled in the number 3 Southbound lane of 680. Moments later, the Honda was struck by a motorcyclist, traveling in the same direction. After the rider was thrown from the bike, a different eighteen wheeler struck the Honda and killed the poor biker, who was pronounced dead at the scene.
What lessons can we learn from this deadly bike crash? Is it all the Honda driver's fault for starting the chain reaction and crashing into the first truck? Was there something about the first truck that made it less visible so the Honda driver failed to see the truck in time to avoid the crash? Was the motorcyclist traveling too fast for conditions? Why did the second truck hit the Honda and the biker? Couldn't someone have stopped on time if they were maintaining a proper speed and a proper lookout?
Legally, this chain reaction crash will take effort and skill to unravel, and the family of this deceased rider needs to contact an attorney who is experienced as a truck accident lawyer and also as a motorcycle accident lawyer. There may be uninsured driver issues if the Honda had no insurance or there may be issues of the commercial driver being fatigued, or maybe there was a failure of a part on one of the vehicles that contributed to causing this motorcycle death
My prayers go out to the family of the deceased rider, and I hope that they can find peace in this troubling time. I urge them to find good legal counsel, who can launch an immediate investigation and who will hire the best accident reconstruction experts to sort out the facts of this crash.
Hello, I'm Claude Wyle, a San Francisco motorcycle and truck accident attorney. Have an idea for a topic you'd like to see covered here? Feel free to contact me or visit www.ccwlawyers.com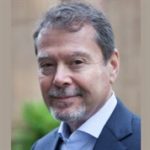 Claude A. Wyle is a partner of Choulos Choulos, and Wyle, a San Francisco based law firm dedicated to representing clients who have been injured by the wrongful conduct of individuals, corporations, public entities, and businesses. Mr. Wyle also frequently sits as a Judge Pro Tem for the city and county of San Francisco.