Truck accidents can be just as deadly to animals as people. On July 8, 2007, a truck carrying approximately 400 goats overturned in San Rafael, California, when the truck driver attempted to make a sharp turn. Fearing a secondary auto accident, the CHP refused to free the goats from the trailer. Unable to escape, 243 of the goats suffocated to death after this big rig accident. Does this goat company have a claim against the CHP for the unnecessary wrongful deaths of these goats? Did the CHP perhaps save human lives by not allowing the goats to run free?
For more information on this subject, please refer to our section on Tractor-Trailer Accidents.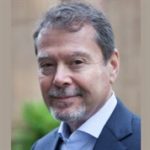 Claude A. Wyle is a partner of Choulos Choulos, and Wyle, a San Francisco based law firm dedicated to representing clients who have been injured by the wrongful conduct of individuals, corporations, public entities, and businesses. Mr. Wyle also frequently sits as a Judge Pro Tem for the city and county of San Francisco.