As a California truck accident attorney, a lot of remarkable crash photos come across my desk, with a lot of interesting truck crash stories, but this big rig crash story might be one of the most interesting of all.
On February 2nd, a big-rig hauling frozen chicken and a truck carrying bees collided in Southern California. This California truck accident ignited a fireball that quickly cooked the chicken, and released a number of bees.
Luckily, the driver of the chicken truck escaped with only minor personal injuries, and the driver of the bee truck was uninjured.
The California Highway Patrol reported that bees were buzzing around everywhere, as blackened barbecued chicken scattered the highway.
A beekeeper was brought on scene to help clean up the bees, which took several hours. I hope that the bees were unharmed, and that they didn't sting any CHP officers.
Its rare in this business to find a bit of humor in a traffic accident, and although it is a true shame that all of that chicken went to waste, and the trucks destroyed, there is some levity in imagining the California Highway Patrol coming upon a scene of cooked chicken littering the highway and bees buzzing about.
Hello, I'm Claude Wyle, a California Big Rig accident attorney. Have an idea for a topic you'd like to see covered here? Feel free to contact me or visit www.ccwlawyers.com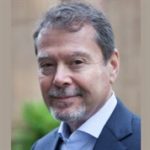 Claude A. Wyle is a partner of Choulos Choulos, and Wyle, a San Francisco based law firm dedicated to representing clients who have been injured by the wrongful conduct of individuals, corporations, public entities, and businesses. Mr. Wyle also frequently sits as a Judge Pro Tem for the city and county of San Francisco.