A suspected DUI driver was involved in an accident with a motorcycle in the late evening hours of Monday, October 4, in San Francisco's Marina District. The crash occurred after 11:40 p.m. near Richardson Avenue and Francisco Street, south of the Palace of Fine Arts.
As San Francisco police officers arrived, they found a motorcyclist lying seriously injured on the road. The motorcyclist was taken to a nearby hospital where he succumbed to his injuries. The driver of the SUV involved in the accident remained at the accident scene as first responders arrived.
After police officers performed a roadside sobriety test, the driver was placed under arrest and transported to San Francisco County Jail. He's been charged with driving under the influence (DUI) and vehicular manslaughter.
Driving under the influence carries administrative penalties by the California Department of Motor Vehicles and could include having a driver's license revoked and suspension of driving privileges, depending on the number of DUI convictions the driver has. The administrative penalties are in addition to any court-imposed fines, jail sentence or other criminal penalty. If convicted of driving under the influence, drivers could face jail time, a fine and suspension of driving privileges. If convicted, vehicular manslaughter carries a sentence of time in state prison of three, six or 11 years.
Sharing the Roadway with Motorcycles
Collisions between cars, buses or trucks and motorcycles in San Francisco and throughout all of Northern California all too often claim the lives of motorcyclists. Even if motorcyclists wear a DOT approved helmet and other protective gear, motorcyclists are still more vulnerable to catastrophic personal injuries and death than the occupants of automobiles. Statistically, motorcycle riders are far more likely to sustain severe injuries or death in a crash. 
Each day, careless drivers cause motorcycle collisions and injuries. In the above case, a motorcyclist tragically lost their life because of a driver under the influence. We continue to demand that all motorists to pay attention to the roadway and share the roadway reasonably with motorcyclists. Each year one or more motorcyclists lose their lives during a collision in San Francisco alone. 
What To Do After a Motorcycle Accident
Immediately after a motorcycle accident, prioritize your and others' safety. If you're able to clear the roadway, please do so. Call for help, give assistance and seek medical attention. 
If possible, as soon as you can after the motorcycle crash, have a friend or family member document the accident scene with the camera on their phone. Collect information about and from witnesses and preserve evidence such as where accident debris has landed, where the motorcycle has scraped or gouged the pavement, what tire friction marks (skids) have been laid by the motorcycle and the other vehicle involved, any damage to trees, signs buildings, or roadside structures. Take a video of any traffic control devices, roadside warnings and traffic signals at an intersection, and how the traffic signals are timed. Document the condition of the roadway, and look for any features of the roadway that may have caused or contributed to causing the crash, like deviations in the pavement or debris that the motorcyclist may have hit. 
Consulting an experienced motorcycle accident lawyer is also crucial, especially before discussing the cause of the accident or giving a statement to even your insurance company. What you say could substantially impact the investigation of your collision and also a future settlement, as well as the opinion of the future trier of fact (judge or jury). 
In the unfortunate case of losing a loved one in a motorcycle accident, an attorney can help you through the difficult aftermath. If the accident involved a driver who was distracted, under the influence or negligent in some other way, your motorcycle lawyer would be the person who makes sure that the wrongdoer is held accountable.
At Choulos, Choulos & Wyle, we have a team of well-respected San Francisco motorcycle accident attorneys who are also avid life-long motorcyclists. Our motorcycle accident lawyers are experienced in representing clients in all kinds of motorcycle accident cases, and we are committed to holding negligent motorists accountable for the motorcycle injuries and deaths they cause. 
Contact us online for a free consultation of your case or call partner Claude A. Wyle (415) 432-7290 or partner George V. Choulos 415- 432-7299 directly. All calls and email inquiries are covered by the attorney-client privilege and are strictly confidential. We also offer Zoom meetings to all clients and are available to help you learn if you have a good case. We welcome your calls and emails and look forward to hearing from you soon.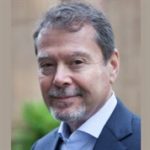 Claude A. Wyle is a partner of Choulos Choulos, and Wyle, a San Francisco based law firm dedicated to representing clients who have been injured by the wrongful conduct of individuals, corporations, public entities, and businesses. Mr. Wyle also frequently sits as a Judge Pro Tem for the city and county of San Francisco.