On June 1, a man on a motorized unicycle was killed in an early morning bicycle collision with a Recology garbage truck in the San Francisco's Hayes Valley neighborhood. According to police reports and Recology officials, the collision was reported shortly before 4 a.m. at Oak Street and Octavia Boulevard. The cyclist was pronounced dead at the scene.
Recology officials say a collection truck was going north on Octavia when the unicyclist struck near the rear of the truck. Recology, which is contracted with the City of San Francisco to collect and recycle waste, operates its garbage trucks throughout the City.
The Recology company released a statement saying, "Safety is Recology's paramount priority, and we are deeply saddened by the loss of life in this tragic accident. Our most sincere sympathies go out to the loved ones of the victim." In addition, the company said it has set up grief counseling for its employees and is working to fully assist the proper authorities in investigating the accident.
Unfortunately, this is not the first fatal accident to happen in this area. The intersection of Octavia and Market has long been regarded as dangerous for both pedestrians and cyclists, and I am sure it is a part of the High Injury Network, a group of streets and intersections where over 70% of the serious and fatal collisions in San Francisco occur on only 12% of City streets.
Why Accidents with Garbage Trucks Are So Deadly
While garbage and recycling trucks traveling the San Francisco streets are an everyday occurrence, most people do not realize how serious an accident with one can be. According to the National Highway Traffic Safety Administration (NHTSA), there were 5,005 people killed and an estimated 159,000 people injured in crashes involving large trucks in 2019. Of the fatalities, 11 percent were nonoccupants such as pedestrians, cyclists, etc. 
The NHTSA defines a large truck as any medium or heavy truck, excluding buses and motor homes, with a gross vehicle weight rating (GVWR) greater than 10,000 pounds. These large trucks include both commercial and non-commercial vehicles. San Francisco garbage and recycling trucks are some of the most dangerous heavy trucks on the streets for various reasons.
They are driven in the early morning when the streets are still dark.

The trucks stop and start frequently.

Garbage and recycling trucks often block roads or stop unexpectedly, obstructing other motorists.

They may contain objects or unsecured loads that can fall off the truck.
Fatal garbage and recycling truck accidents can also be caused by driver negligence, defective equipment and poor truck maintenance. A few years ago, I represented the family of a pedestrian who was killed as a garbage truck was reversing up a hill. Although the driver should have used the back-up video on the back of his garbage truck, upon inspection the camera was found to be pointed at the sky and not in the direction where the truck was supposed to be going. Also, the onboard camera demonstrated that, at the time of the fatal pedestrian collision, the driver was speaking on the cell phone and was not on hands-free as required by California law. The survivors of the cyclist who has been killed by this garbage truck need to hire a wrongful death attorney who can properly investigate this fatal bicycle collision. 
What To Do After a San Francisco Garbage Truck Accident 
Due to the size of garbage and recycling trucks, serious injuries or death can occur during an accident. The equipment alone on garbage and recycling collection trucks makes them extremely heavy, even before they are filled with waste. In California, 80,000 pounds is the maximum gross weight of a vehicle. The maximum allowable gross weight on any single axle of the vehicle is 20,000 pounds. An accident between a pedestrian or cyclist and these heavy trucks can be devastating. The injuries are more severe, and the accidents can be more deadly than an accident with a regular car. 
After sustaining an injury in a garbage or recycling truck accident, or for those who have unfortunately lost a loved one, the recovery is likely to be traumatic and challenging – especially if the accident was caused due to another person's negligence. You shouldn't have to navigate the aftermath of these types of accidents on your own. A skilled San Francisco trucking accident attorney can help you navigate the best legal path forward. 
When filing a truck accident personal injury claim, you can seek compensation for pain and suffering, medical expenses, lost wages, and other damages. A personal injury lawyer will also help accident survivors to obtain and to preserve evidence relating to the collision and to ensure that the injury survivor is evaluated by a trusted health care professional. Once all of the evidence is gathered, an experienced truck accident attorney can negotiate with all parties involved to obtain the best settlement available.
A wrongful death claim can be made in the unfortunate event of a fatal garbage or recycling truck accident. A California wrongful death claim is for the loss of the relationship with the deceased person. A claimant cannot recover damages for grief or sorrow. However, the law allows a wrongful death claimant to recover damages for certain future emotional and economic losses caused by the death. Wrongful death cases are always challenging, so it's essential to find a San Francisco wrongful death attorney who is knowledgeable about the most qualified and professional experts and who can fully evaluate the family's losses with an aim toward proving those losses for settlement or trial.
At Choulos, Choulos & Wyle, serious personal injury and wrongful death cases have been the focus of our San Francisco law firm since its founding in 1983. We have a team of well-respected San Francisco truck accident attorneys who will aggressively pursue damage claims against all parties, holding all responsible parties fully accountable. 
Contact us online for a free consultation of your case or call partner Claude A. Wyle (415) 432-7290 or partner George V. Choulos (415) 432-7299 directly. All calls and email inquiries are covered by the attorney-client privilege and are strictly confidential. We also offer Zoom meetings to all clients and are available to help you learn if you have a good case. We welcome your calls and emails, and we will be happy to explain your legal options in a free consultation.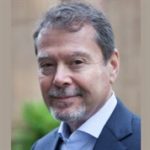 Claude A. Wyle is a partner of Choulos Choulos, and Wyle, a San Francisco based law firm dedicated to representing clients who have been injured by the wrongful conduct of individuals, corporations, public entities, and businesses. Mr. Wyle also frequently sits as a Judge Pro Tem for the city and county of San Francisco.