Riding a Motorcycle With No Insurance? Risks You Should Know About.
Last Fall Joey Palmer, a San Francisco Richmond District resident, was riding his motorcycle through the Presidio when his brakes suddenly locked up, and he crashed. He was lucky to survive the motorcycle accident with only a broken rib, and no other serious bodily injuries. Palmer, who was not carrying health insurance at the time, is now stuck with a $12,000.00 bill from San Francisco General Hospital. If he had consulted with a motorcycle accident attorney from our office, to discuss a possible case against the manufacturer of the bike, what would be the first question we would ask him? Did he carry liability insurance?
In California, if a motorist is not insured, he or she cannot recover pain and suffering damages, only their out of pocket expenses, even if the other party is 100% at fault. While I strongly disagree with this law, it is settled law and covers all motor vehicle accidents in California, from truck accidents to car accidents and certainly motorcycle accidents, and even cases for dangerous roadways and defective products.
For more information on this subject, please refer to our section on Car and Motorcycle Accidents.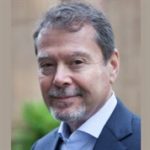 Claude A. Wyle is a partner of Choulos Choulos, and Wyle, a San Francisco based law firm dedicated to representing clients who have been injured by the wrongful conduct of individuals, corporations, public entities, and businesses. Mr. Wyle also frequently sits as a Judge Pro Tem for the city and county of San Francisco.