On Thursday, May 31, 2012 in San Jose, a motorcycle injury accident occured when an SUV struck the motorcyclist who was traveling southbound on I-280. The motorcycle accident occured about 6:00 p.m. near the Meridian Ave off-ramp in San Jose.
According to the CHP, the motorcyslist who was driving a yellow 2007 Kawasaki Ninja, was taken to Valley Medical Center, and the crash is still under investigation. Initial reports did not indicate that drugs or alcohol played a factor.
As a fellow motorcycle enthusiast and Bay Area Motorcycle Accident Attorney, I cringe every time I read about a serious motorcycle accident with severe injuries; however, by reporting these motorcycle collisions and raising public awareness, I hope that I am encouraging all motorists to be extra careful around motorcyclists, particularly when you are making a lane change, entering the freeway or making a left turn.
Too often the party who harms a motorcycle rider just says that they did not see the motorcycle. While bikes are more difficult to see than cars or trucks, let's face the facts: Bikes are not invisible. If you maintain a proper lookout you will see the bike and the biker, and you will be able to avoid a motorcycle collision. Bikers need to be more cautious as well since motorcycle riders are far more likely to suffer injuries than other motorists. So, being right isn't always enough to keep you safe.
My sincere best wishes go out to the injured motorcyclist as well as my hopes for a speedy recovery of his fractured leg, broken collarbone and possible collapsed lung.
About the author: Claude Wyle is an aggressive advocate for San Francisco Bay Area motorcylists, bicyclists and pedestrians. Claude has decades of experience representing those harmed by the wrongful conduct of others, and, as a San Francisco motorcycle, bicycle and pedestrian accident attorney, has fought to protect the rights of those injured throughout his legal career. Claude is also an avid cyclist and motorcyclist himself and member of the Marin County Bicycle Coalition, San Francisco Bicycle Coalition and Silicon Valley Bicycle Coalition and is a sponsor of Safe Routes to School. This year, Claude is going to lecture to End Distracted Driving. Please follow this blog for more details on future events aimed at ending distracted driving in California and nationally.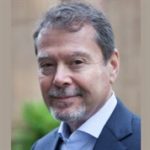 Claude A. Wyle is a partner of Choulos Choulos, and Wyle, a San Francisco based law firm dedicated to representing clients who have been injured by the wrongful conduct of individuals, corporations, public entities, and businesses. Mr. Wyle also frequently sits as a Judge Pro Tem for the city and county of San Francisco.