I am sad to report that this past Tuesday, November 8, 2011, motorcyclist 48-year-old John Jolivette was killed while riding his bike.
A San Francisco resident, Jolivette was killed when his motorcycle rear-ended a vehicle as he rode north on Highway 101 just north of the Vermont Street near Potrero Hill off-ramp during daylight hours in the mid-afternoon.
My condolences go out to John's family. I am an avid motorcyclist myself and no stranger to the dangers of the road.
As a San Francisco motorcycle attorney, I see many cases where the motorcycle rider is automatically blamed, even when the facts indicate the contrary. Usually when you have a rear-end collision it is the party who strikes from the rear who is at fault. However, motorcyclists generally are able to stop more quickly than car drivers.
Why should a motorcycle rider hit a car from the rear? John's family should consult with a motorcycle attorney to help investigate this horrible motorcycle crash. Careful investigation may uncover that the car that John hit had just made a lane change and cut John off. I have handled several cases similar to this and have learned that many details are not brought forth in the police report. Once again, my sincere condolences to John's family.
About the author: Claude Wyle is an aggressive advocate for San Francisco motorclists. Claude has decades of experience representing those harmed by the wrongful conduct of others, and, as a San Francisco motorcycle accident attorney, has fought to protect the rights of injured motorcyclists throughout his legal career.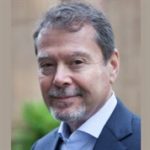 Claude A. Wyle is a partner of Choulos Choulos, and Wyle, a San Francisco based law firm dedicated to representing clients who have been injured by the wrongful conduct of individuals, corporations, public entities, and businesses. Mr. Wyle also frequently sits as a Judge Pro Tem for the city and county of San Francisco.