Our motorcycle accident attorneys have just begun working on this unusual and tragic case involving a motorcycle v. motorcycle crash on Altamont Road last Sunday. According to the CHP, witnesses, and the press, a 43 year old man named Joe Silver was riding his Suzuki at high speed and attempting to pass a car on a curve over the double yellow, at high speed. The Suzuki rider failed to see a Harley operated by Sam Grooms on the other side of the roadway, and hit the Harley head-on. Although the reckless Suzuki rider received very minor injuries, he fractured the toes, foot, leg and hip of Grooms, and killed the passenger on the Harley, Ms. Ronda Anaya. The CHP is still investigating this deadly motorcycle crash, we imagine with an aim toward prosecution of Silver.
Our thoughts and prayers go out to the family of Ms. Anaya, who was out for a Sunday ride with her friend Grooms. Why do so many sport riders regard the highway as their own personal racetrack? I understand the desire for the thrill of speed, however this crash occurred in the middle of the day on a crowded roadway. We will investigate whether this crash and its sad aftermath were in some way contributed to by the nature of the public roadway, and I will blog about this as I learn more.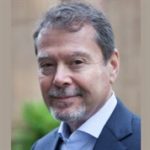 Claude A. Wyle is a partner of Choulos Choulos, and Wyle, a San Francisco based law firm dedicated to representing clients who have been injured by the wrongful conduct of individuals, corporations, public entities, and businesses. Mr. Wyle also frequently sits as a Judge Pro Tem for the city and county of San Francisco.