Last Friday night, a 22-year old motorcycle rider was killed in Hayward when he crashed his Yamaha R1 into a Dodge Intrepid that had just backed out of a driveway. The rider, a man named Escobar, was pronounced dead at the scene. Police has mentioned speed as a factor in the collision. The Hayward Police Department is investigating the motorcycle crash, and people with additional information are requested to call Officer Eric Mulhern at (510) 293-7011.
As San Francisco motorcycle accident attorneys, we encounter similar factual situations all the time. While it is clear that a car driver is negligent for backing his vehicle into the path of traffic, the speed of a motorcyclist will always be in question. A motorcycle rider absolutely needs to ride defensively. When a car crashes into a car, fenders bend. When a motorcycle crashes into a car, the motorcyclist gets hurt or is killed. If you see a car in a driveway and the lights are on, or the reverse lights are on, please slow down and give that vehicle a wide berth. You may have the right of way, but your life and health are yours to protect. Have fun, and ride safely, Claude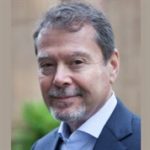 Claude A. Wyle is a partner of Choulos Choulos, and Wyle, a San Francisco based law firm dedicated to representing clients who have been injured by the wrongful conduct of individuals, corporations, public entities, and businesses. Mr. Wyle also frequently sits as a Judge Pro Tem for the city and county of San Francisco.