A motorcyclist was left in critical condition after an accident on a June morning on US Highway 101 in San Francisco. The accident, involving the motorcyclist and a 36-seat bus, occurred around 6 a.m. the morning of June 18th, when the two vehicles collided just north of Silver Avenue.
None of the passengers on the bus were injured.
California Highway Patrol Officer Mike Ferguson had initially reported the motorcyclist as dead at the scene, however a spokeswoman at the San Francisco General Hospital reported that the biker was still alive, although badly injured and in critical condition.
Lanes on the highway were blocked after the crash, and cleared at approximately 7:54. The cause of the accident was under investigation, and no further information was released in the press.
So, my question is-What happened to the motorcyclist injured in this crash? Did he succumb to his injuries or is he in a rehab hospital being slowly nursed back to health? Will he be disabled from his work? Who will take care of the biker? Who will pay the medical bills? Who will compensate the injured biker for his time lost from work or his diminished earning capacity? Who's fault was this motorcycle vs. bus crash? Does the motorcyclist have a motorcycle friendly attorney who knows the dynamics of motorcycle crashes and who can properly present this biker's case? I think about these questions because I am a motorcycle attorney and also because I wonder why the press only reports on accidents when they happen, with the exception usually only when a wrongful death has occurred. Much of the real human drama happens well after the accident itself as the injured people try to walk again or try to rejoin the workforce. Sometimes the drama occurs in the lawsuit as we try to get to the truth about how a collision happened and who should be held accountable. I would just like to learn more about these people after they have been sent to the hospital. Their stories of heroic fights to recover are inspirational no matter who is found to be at fault for the crash.
Hello, I'm Claude Wyle, a motorcycle accident attorney. Have an idea for a topic you'd like to see covered here? Feel free to contact me: cwyle@ccwlawyers.com or visit www.ccwlawyers.com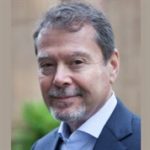 Claude A. Wyle is a partner of Choulos Choulos, and Wyle, a San Francisco based law firm dedicated to representing clients who have been injured by the wrongful conduct of individuals, corporations, public entities, and businesses. Mr. Wyle also frequently sits as a Judge Pro Tem for the city and county of San Francisco.