While the COVID-19 coronavirus is having devastating effects around the world, there is one small silver lining to report. The global health crisis is horrific in so many ways, so I do not mean to belittle its impact, but I do wish to point out one positive result of our being ordered to stay at home. Major cities around the U.S. are starting to see a drastic decrease in traffic-related accidents. Due to the impacts of the spreading COVID-19, and the shelter in place orders, most Americans, especially San Francisco Bay Area and California residents, are traveling less due to social distancing policies and stay-at-home orders. As a result, the roadways are less congested, which leads to fewer motor vehicle collisions and fewer injuries from auto motorcycle and bicycle collisions.
With the current government orders of school closures, and with many businesses having moved to remote work environments, take-out-only restaurants, people are limited to only essential travel for food, medical supplies and other items critical to daily life. But are people actually staying at home? It seems that people certainly are driving less.
Traffic Is Definitely Declining
Certain traffic-related apps and statistics are reporting that people have been adhering to the restrictions, and as a result, overall travel has dropped in every state. According to global traffic analytic firm Inrix, overall travel around the U.S. was down 38% for the last week of March, compared to 18% the week before and was dropping to 40% by the very end of the month. 
Reduction in overall travel in the metropolitan area of San Francisco was down 54 percent compared to typical travel levels. Seattle was down 53 percent and New York was down 48 percent. How serious can the travel decline possibly get? Take a look at Spain's statistics. It has the largest traffic drop in Europe, with passenger travel down 80 percent and commercial travel down 40 percent.
CityMapper, an app with over 20 million users that helps people plan trips by car, mass transit and walking, has also released data showing a steep decline in travel. According to CityMapper's Mobility Index, residents in San Francisco were planning and taking 5 percent as many trips as usual, which is a decrease of 95 percent.
With Less Traffic On San Francisco Bay Area Roadways, We Are Seeing Less Personal Injuries
So the good news is that people are staying home or at least driving much less with social distancing, but the even better news is that in large cities such as San Francisco, Los Angeles, New York and Seattle, traffic accidents are markedly decreasing due to the lack of commuter congestion.
In the State of California, it is estimated that since the "shelter in place" order went into effect, collisions and especially injury and fatality collisions have been reduced by half. The University of California Davis Road Ecology Center, which created a special report on COVID19 impacts on California traffic accidents, states that the reduction works out to about 15,000 fewer collisions per month and 6,000 fewer injury/fatal accidents per month that can be directly or indirectly attributed to the shelter-in-place order.
And specifically in the City of San Francisco the number of traffic-related 911 calls decreased. According to the global news website Quartz, San Francisco had the fewest number of 911 calls related to traffic collisions over a seven-day period in over 17 years at the end of March. Statistics show that since the start of 2019, there are typically about 260 calls made to 911 about traffic collisions, but for the week of March 17-23, there were just 110. It was the fewest number of traffic collision calls over a seven-day period in over 17 years.
So while COVID-19 is negatively impacting people in so many ways, one positive take away from all of this can be that lives are being saved every day on our less congested roadways. 
So, why would I, a San Francisco personal injury lawyer, be blogging about less crashes on the roadways? Because, at Choulos Choulos and Wyle, our ultimate goal is to make the roads safer and to reduce accidents and injuries. Our commitment is to making those responsible for harming our clients accountable and thereby hopefully changing bad behavior, and also to making a positive difference in our clients' lives. When there are less injuries and deaths, even for only a few months out of one year, we believe that is a positive change, which may be reflected in many positive ways in our community in the future.
For comments, questions, or legal services from an experienced San Francisco motor vehicle accident attorney please feel free to call me at 415-432-7290, or visit www.ccwlawyers.com. All calls and email inquiries are covered by the attorney-client privilege and are strictly confidential.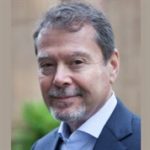 Claude A. Wyle is a partner of Choulos Choulos, and Wyle, a San Francisco based law firm dedicated to representing clients who have been injured by the wrongful conduct of individuals, corporations, public entities, and businesses. Mr. Wyle also frequently sits as a Judge Pro Tem for the city and county of San Francisco.