Last month, Walk San Francisco and the San Francisco Bicycle Coalition rallied in front of City Hall to call for leaders to declare a state of emergency regarding pedestrian and cyclist deaths in the city. This was prompted in part by the July 21 death of 39-year-old San Francisco tourist Benjamin Dean, which occurred when a woman driving a Tesla sped through a red light and hit Dean and his wife going 45 mph. Dean's wife also suffered from life-threatening injuries. For San Francisco residents, though, this fatality was the tip of the iceberg.
Every year, an average of 30 people are killed and over 200 more are severely injured while on the streets of San Francisco. In 2018, San Francisco had 23 deadly pedestrian and bicyclist crashes, and there have already been 14 so far in 2019. In addition to these fatalities, pedestrian and cycling advocates say also that there are about three injury accidents in the City each day, sending hundreds to the hospital annually.
A March 2019 repeat revealed that "a person's chances of getting fatally hit by a vehicle while walking or biking through San Francisco can change dramatically neighborhood by neighborhood, block by block': over seven in ten deadly accidents happen on 12 percent of the City's streets. Wide roads with multiple lanes and intersections where cars can enter bicycle lanes to turn right are two particularly deadly roadway features.
Underinsured/Uninsured Motorist Coverage Can Apply to You, Too!
Recently, I blogged about the complexities of underinsured and underinsured motorist coverage and why it is important for motorcyclists – who, like pedestrians and bicyclists, are particularly vulnerable on the roads – to get the highest rates they can afford. Here's a summary on what this means:
Uninsured (UM) motorist coverage steps into the shoes of the person who hits the injured motorcyclist, whether the guilty party has no insurance or whether the biker has been hurt in a hit and run collision.
Underinsured (UIM) motorist coverage steps in if the person who hurts you does not have high enough liability limits to adequately compensate you for your injuries and damages, but only if you have bought higher limits than the offending driver. Liability only policies do not help an injured motorcyclist at all.
If you are a pedestrian or bicyclist who is injured by someone driving around without insurance – like 15 percent of California drivers are – the UM/UIM coverage you carry for your own vehicle may cover you while you're on foot. So, even if you aren't a frequent driver, pedestrian and bicyclist coverage may be a good incentive to invest in motorist coverage. With over 64,000 pedestrian injuries per year in the U.S., this becomes even more true.
When you present an UM or UIM claim, your own carrier steps into the shoes of the offending driver and actually is now your opposition.  With all of the above in mind, it is important to have a skilled, creative, knowledgeable, and aggressive attorney on your side so you can obtain maximum compensation for an UM/UIM accident.
If you or a loved one is a survivor in an accident involving a hit and run or an uninsured or underinsured motorist, please seek legal help as soon as possible. For comments or questions, or for legal services from a proven San Francisco motorcycle accident personal injury lawyer, please feel free to call me at 415-432-7290, or visit www.ccwlawyers.com. All calls and email inquiries are covered by the attorney client privilege and are strictly confidential.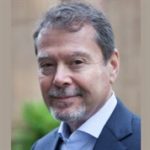 Claude A. Wyle is a partner of Choulos Choulos, and Wyle, a San Francisco based law firm dedicated to representing clients who have been injured by the wrongful conduct of individuals, corporations, public entities, and businesses. Mr. Wyle also frequently sits as a Judge Pro Tem for the city and county of San Francisco.