The San Francisco Bicycle Coalition and Walk SF have a vision for a safer future for San Francisco pedestrians and bicycle riders. And the San Francisco Board of Supervisors now share this vision: zero traffic deaths in ten years' time.
Vision Zero, a policy for eliminating pedestrian and bicycle related traffic deaths, is calling on San Francisco Political Leaders to reduce the number of fatalities and serious injuries on our City streets.
Chicago and New York have also implemented similar Vision Zero policies.
As many know, last year San Francisco saw a dramatic increase in bicycle and pedestrian fatalities. Twenty-one pedestrians and four bicyclists were killed due to motor vehicle accidents in 2013, the highest number since 2007. New Year's Eve alone saw the death of three pedestrians, including a six year old girl and an eighty-six year old man, both killed while walking.
Up until very recently, this call for zero tolerance for pedestrian and bicycle accidents was not being echoed by the City government, however at two meetings early this year, the City pledged its cooperation and outlined its commitment for safer San Francisco streets.
Walk San Francisco and the San Francisco Bicycle Coalition organized dozens of community groups in an effort to implement Vision Zero, and focused their call to action on the following:
1.     – Fix the known dangerous locations
2.     – Ensure full and fair enforcement of traffic laws
3.     – Invest in training and education programs for all road users
Vision Zero is focusing its efforts on the South of Market and Tenderloin neighborhoods, targeting problematic behaviors and urging drivers to stay aware of changing conditions on our city streets.
Now the real question is, what can you do?
Get your voice heard by attending a community meeting. So far, Vision Zero has been discussed at the following meetings:
–       the joint meeting of the Police Commission and Board of Supervisors on Thursday, January 16 (5PM, City Hall Room 250) where Vision Zero spoke up for fair and equal enforcement and asked the Police to commit to Vision Zero. RSVP atsfbike.org/enforcement.
–       the SFMTA Board Meeting on Tuesday, January 21 (1PM, City Hall). At this meeting, the Vision Zero groups asked the SFMTA Board to support Vision Zero and called on the SFMTA to fix the known dangerous locations — before anyone else is hurt. Email SF Bicycle Coalition Community Organizer, Janice Li, at janice@sfbike.orgto learn of more scheduled meetings.
It is up to us to change our city for the better. I applaud the groups supporting Vision Zero and encourage everyone to get out and make their voices heard. Let's all work together to make Vision Zero a reality in San Francisco.
San Francisco organizations and groups who support Vision Zero: CA Walks, CC Puede, Central City SRO Collaborative, Chinatown Community Development Center, Chinatown TRIP, Community Housing Partnership, Excelsior Action Group, Folks for Polk, Friends of Monterey Blvd., Livable City, Mission Community Market, Mission Economic Development Association, North of Panhandle Neighborhood Association, Pedestrian Safety Advisory Committee, San Francisco Bicycle Coalition, SF Housing Action Coalition, SF Bay Walks, San Francisco Unified School District, Tenderloin Neighborhood Development, Walk SF, Yerba Buena Alliance
Headline Image Source:  (CC-BY-SA 3.0) Wikipedia/BAsil D Soufi
Hello, I'm Claude Wyle, a San Francisco bicycle accident attorney. Have an idea for a topic you'd like to see covered here? Feel free to contact me or visit www.ccwlawyers.com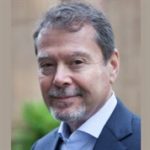 Claude A. Wyle is a partner of Choulos Choulos, and Wyle, a San Francisco based law firm dedicated to representing clients who have been injured by the wrongful conduct of individuals, corporations, public entities, and businesses. Mr. Wyle also frequently sits as a Judge Pro Tem for the city and county of San Francisco.