Erin Sauchelli, a young woman seriously injured by an Uber driver while walking in Manhattan, has filed a lawsuit, claiming that use of the Uber app to respond to potential riders is a distraction and is against the law, which begs the question…Is Uber driving, distracted driving?
Aliou Diallo, the Uber driver remains in good standing with the Taxi and Limousine Commission, despite killing Sauchelli's boyfriend, Wesley Mensing, in the same collision.
Apparently, Sauchelli and Mensing were crossing a street in Manhattan when Diallo, driving a Mercedes SUV, drove straight into them, killing Mensing and hospitalizing Sauchelli.
"The driver had accepted a trip and was en route to pick up his customers at the time of the accident and he did not have any passengers in the car" Uber told reporters after the crash. Does this mean that Uber is not accepting responsibility for the harm caused by this driver? If the driver was driving commercially and had not advised his own insurance carrier, is any insurance company going to cover the harm this negligent driver has caused to Sauchelli or to the family of her fiancé Mensing?
Although Diallo was summoned for driving without a license, the citation was dismissed two days later, and he was not criminally charged by the NYPD or the Manhattan District Attorney. Although the Taxi and Limousine Commission suspended Diallo's license after the crash, it is currently valid and was reinstated by Uber.
Sauchelli claims that she was in a crosswalk a the time of the accident and the entire incident was a result of Diallo's negligence. The suit claims that Diallo was speeding, disregarding traffic signals, and breaking state laws, using an electronic device while driving.
The suit claims that Uber "knew of should have known that the use of the Uber App by Uber Drivers, including butnot limited to" Diallo, was actually in violation of state codes, which seek to "protect individuals from injury and death due to driver distraction and driver inattentiveness."
"Mr. Diallo was driving an Uber car, en route to pick up an Uber passenger at the time of this accident," according to Robert A. Sgarlato, Sauchelli's attorney, "We believe that this particular stage in the 'Uber Car process' leads to a toxic combination of Uber Drivers that are both hurried to pick up passengers, and distracted by the influx of information coming from the Uber application."
Even though this accident happened in Manhattan, distracted driving by Uber and Lyft and other drivers is a threat our safety on the streets of San Francisco and throughout California. Uber drivers, Lyft drivers, and other ride share app drivers are becoming increasingly popular and the trend toward ride share drivers for hire is growing exponentially. With distracted drivers constantly checking their phones, and neglecting their real responsibility,which is keeping their eyes and minds on the road, the risk of pedestrian accidents and bicycle accidents and injury auto crashes are all increased. In sum, we have more drivers on the already congested streets, and we have more distraction because those drivers need to check their phones in order to make money driving. And then we have the added factor of the ride share drivers hurrying to get to where they have to pick up passengers. I'll be watching this Manhattan case closely, because we've had issues just like Sauchelli's in San Francisco, and it will be interesting to see who the courts hold accountable.
I wanted to bring up another very important issue for Uber and Lyft drivers. Will your insurance company stand by you if they find out you were driving for Uber or Lyft? Even if you had no passenger in the car at the time of the crash, your insurance carrier has a pretty good reason to refuse to pay if you never advised them that you were now a commercial driver. I would expect new insurance policies to include new language excluding drivers who are picking up passengers for pay through either Uber or Lyft. Why should they insure a driver who is not honest about how much he drives and under what circumstances?
Uber has not commented on the suit.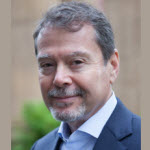 Hello, I'm Claude Wyle, a San Francisco automobile accident attorney. Have an idea for a topic you'd like to see covered here? Feel free to contact me or visit www.ccwlawyers.com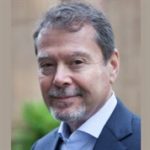 Claude A. Wyle is a partner of Choulos Choulos, and Wyle, a San Francisco based law firm dedicated to representing clients who have been injured by the wrongful conduct of individuals, corporations, public entities, and businesses. Mr. Wyle also frequently sits as a Judge Pro Tem for the city and county of San Francisco.