A driver was arrested early Wednesday morning after running over two twelve year old boys who were walking to school in the Marina neighborhood, San Francisco police said. The driver, arrested and under suspicion of DUI, has been identified as 30 year old Kristen Andereck, a San Francisco resident. She was placed in handcuffs at the scene and immediately taken away in the back of a police cruiser.
Andereck was later booked into the San Francisco County Jail while the two boys were rushed to the hospital with serious injuries. The two boys are both expected to survive, however the full nature and extent of their injuries are not yet known. While the press usually focuses on whether the pedestrian struck will survive, injuries to pedestrians can be life altering, especially to the young and also to the elderly.
The two boys, on their way to Marina Middle School, were walking southbound across Bay street when Ms. Anderek slammed into them. A big rig had stopped to allow the two boys to pass directly in front of the truck when Andereck came up along the left hand side of the truck, striking both of the boys.
"There's a provision that requires you to stop and determine why another vehicle is stopped" said the police captain in charge of the scene. "Nobody wants to be involved in a collision especially when there are kids involved, this is an area where there are a lot of children. Regardless, people need to be aware when people are in crosswalks. Collisions like this can be avoided."
The captain is right, these kind of accidents can be avoided, and the fact that Andereck may have been under the influence while driving just adds to the absolute shock of this story. To make matters worse? Andereck was a teacher herself. To conduct yourself with such disregard for others, driving drunk, failing to yield at a crosswalk, especially in an area known for pedestrian and student traffic, shows a complete lack of care and respect for her fellow citizens.
Drivers need to follow simple logic, and to allow for predictable events on the road. What do I mean? I mean that if one vehicle is stopped for no apparent reason at an intersection, there is a good chance that someone small or big or a pet or a vehicle is crossing in front of that vehicle and that you should slow down or stop until you know the way is clear to proceed. While this motorist deserves to be treated as innocent until proven guilty, at least of the DUI, as far as her civil liability is concerned, I believe these boys have a strong case against her. When that big truck stopped to let the boys cross, Ms. Andereck should have stopped or at least slowed down substantially and increased her level of caution.
The boys' parents need to consult a San Francisco pedestrian accident lawyer, who will understand the rights of the two pedestrians as well as the obligations of the driver. Did you know that California law actually says that a motorist needs to exercise a greater level of care than a pedestrian? It's true, and I agree because a pedestrian can usually only harm themselves if they mess up. In sharp contrast, a motorist can cause serious personal injuries or even a fatality to a pedestrian if the motorist does not exercise proper care.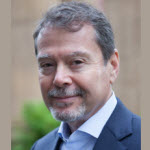 Hello, I'm Claude Wyle, a San Francisco pedestrian crash attorney. Have an idea for a topic you'd like to see covered here? Feel free to contact me or visit www.ccwlawyers.com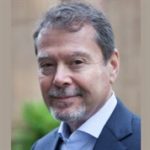 Claude A. Wyle is a partner of Choulos Choulos, and Wyle, a San Francisco based law firm dedicated to representing clients who have been injured by the wrongful conduct of individuals, corporations, public entities, and businesses. Mr. Wyle also frequently sits as a Judge Pro Tem for the city and county of San Francisco.