More than four years after three UC Berkeley graduate students were killed in a high-speed crash, the two Oakland men responsible were sentenced last Friday.
Eric Barnes, 28, and Stanley Jacks Jr., 25, were convicted last month of three counts of vehicular manslaughter. The July 16, 2005, crash killed Giulia Adesso, 26, Benjamin Boussert, 27, and Jason Choy, 29, all graduate students in the College of Chemistry at UC Berkeley. Barnes and Jacks were sentenced to eight years and eight months in prison, the maximum sentence.
There was a delay in sentencing because the California Highway Patrol was had been unsure of how the accident happened. Researchers at UC Berkeley's Safe Transportation Research and Education Center ultimately used sensors embedded in Interstate 80, where the auto fatality occurred, to establish that Jacks and Barnes were racing and that both cars were traveling at more than 100 miles per hour.
Barnes's and Jacks's reckless driving caused a nearby big rig to lose control, collide into the center divider and then catch on fire, Morgan said. From there, the truck traveled into the opposite lanes of traffic and collided with the car carrying the trio of students.
I have mixed feelings about this sentencing. While harsh in some senses, I, like the sentencing judge, am moved by the severity of the accident and the horrible way in which these young people died. I also hope that this sentence makes other young "racers" stop and think, if not about ruining the lives of others, about ruining their own lives with such reckless conduct.
My heart goes out to the families of the victims. Once again, I hope that the families got good legal advice. Even though families find comfort when offending criminals have been sentenced, nothing will bring their loved ones back. The only thing that will help the families in any tangible sense is a civil lawsuit. Even if the responsible parties have little or no insurance, as is often the case, there could be other insurance, including your own uninsured motorists' coverage, which may help offset some of the financial consequences. If you are in an accident with an underinsured or uninsured driver, please see a wrongful death attorney.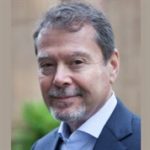 Claude A. Wyle is a partner of Choulos Choulos, and Wyle, a San Francisco based law firm dedicated to representing clients who have been injured by the wrongful conduct of individuals, corporations, public entities, and businesses. Mr. Wyle also frequently sits as a Judge Pro Tem for the city and county of San Francisco.