The CHP have determined that the pick up truck driver who was killed in last week's gambling bus accident was not the cause of the fatal collision. Although the truck driver had been driving aggressively before the bus crash, the deadly bus accident was caused by another driver who sideswiped the gambling bus, and then hit another car behind the bus. The tour bus, on its way back to San Francisco, also lost control and crossed into the pick up truck's lane, causing a head-on collision, and causing many serious personal injuries. The driver of the car who is at fault suffered major personal injuries, and another driver who was struck also has suffered serious personal injuries, as well.
As bus accident and truck accident attorneys, we have learned that the first impression of fault for a crash by the police is not always the best and last word. The CHP have changed their determination of fault largely because they have, like we do every day, employed accident reconstruction analysis to the physical evidence found at the scene and on the vehicles involved. In our experience, careful accident reconstruction often reveals the truth about a collision, long after the police have called it an open and shut case.
So, what should the innocent injured driver and the family of the truck driver and the passengers of the bus do about their injuries and potential claims arising from this bus crash? First of all, they should determine how much med pay coverage is available under their own policies on their own cars, and how much uninsured or underinsured coverage they may have on their own vehicles. The driver who is at fault is not likely to have enough coverage to compensate all of the injured people and the family of the deceased. People are probably going to be forced to look to their own policies for compensation. Open the claim with your own carrier now, and sort out the policy limits of each of the parties down the road. Good luck, and best wishes, Claude.
For more information on this subject, please refer to the section on Tractor-trailer accidents.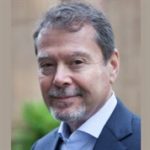 Claude A. Wyle is a partner of Choulos Choulos, and Wyle, a San Francisco based law firm dedicated to representing clients who have been injured by the wrongful conduct of individuals, corporations, public entities, and businesses. Mr. Wyle also frequently sits as a Judge Pro Tem for the city and county of San Francisco.