Our hearts go out to the family of Britta Aker. At the young age of 27, her life was prematurely taken early yesterday morning as she walked over Union Pacific Railroad tracks in Newark, California. Unfortunately, it will be a tough task for her family to persuade a court to permit recovery for civil damages. This is so because California courts tend to hold that railroad tracks alone are a sufficient warning regarding the danger of being hit by a train. Therefore, the defendant railway tends to win these types of civil cases.
For more information on this subject matter, please refer to the section on plane, cruise, automobile, and other mass transit accidents.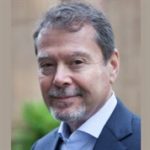 Claude A. Wyle is a partner of Choulos Choulos, and Wyle, a San Francisco based law firm dedicated to representing clients who have been injured by the wrongful conduct of individuals, corporations, public entities, and businesses. Mr. Wyle also frequently sits as a Judge Pro Tem for the city and county of San Francisco.