San Francisco crashes can get pretty dramatic and complicated, as evidenced by this recent truck vs. taxi collision, which sent three people to the hospital, one with life-threatening injuries. Please understand that I am not in any way making light of this crash or of the injuries suffered by the person(s) who were struck by the errant taxi. I am merely pointing out that this type of collision is unusual and hard to describe from the news article available to me. It seems that the truck and the taxi collided, sending the taxi into a Walgreens store or at least up onto the sidewalk, where the taxi seriously injured at least one pedestrian. If a pedestrian is on the sidewalk, there is not much they can do to avoid an errant vehicle driving up and striking them. Given the limited facts available, it is hard to opine who may have been at fault for the taxi ending up on the sidewalk or against the store, however we know that the pedestrian is not at fault. We do know that a truck and a taxi cab collided in San Francisco, causing the taxi cab to crash into a building containing a Walgreens store.
The collision, which occurred at 11:12 am, occurred near Geary and Taylor streets, injuring three. One was  in life threatening condition at the time of the news report.
So, for the pedestrian who suffered the serious injuries, what are their options? Hopefully the taxi and the truck each carried adequate coverage to compensate the pedestrian for their injuries and damages. This pedestrian should immediately contact a San Francisco personal injury attorney, preferably one who specializes in truck and or taxi accidents, who can help the injured pedestrian sort out who was at fault for this crash and how much would be fair compensation for the injured pedestrian.
About the author: Claude Wyle is an aggressive advocate for San Francisco motorists. Claude has decades of experience representing those harmed by the wrongful conduct of others, and has fought to protect the rights of injured people throughout his legal career. Have an idea for a topic you'd like to see covered here? Feel free to contact him: cwyle@ccwlawyers.com or visit www.ccwlawyers.com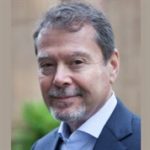 Claude A. Wyle is a partner of Choulos Choulos, and Wyle, a San Francisco based law firm dedicated to representing clients who have been injured by the wrongful conduct of individuals, corporations, public entities, and businesses. Mr. Wyle also frequently sits as a Judge Pro Tem for the city and county of San Francisco.