As millions take to the road on their bikes daily, it is important for every cyclist to stay safe and seen on our nation's roads. Bike Safe California, a part of the California Bicycle Coalition, has put together the following five skills needed to reduce your risk and increase your fun.
Skill 5 – Protection – The first step to any safe bike ride is a proper equipment. Wearing a bicycle helmet and gloves can help reduce your risk of serious injury if you are involved in an accident or cannot avoid a dangerous situation.
Skill 4 – Responsiveness – Understanding your bike and how to properly maneuver on the road can ensure that you will be able to avoid potentially dangerous situations or hazardous mistakes. Learning your turning radius and stopping distance will prepare you for dangers that may present themselves during your ride.
Skill 3 – Positioning – Staying visible on the road is one of the most important duties a bicyclist owes to those with whom they share the road. Positioning yourself correctly to ensure that motorists and pedestrians can see you will greatly reduce the risk of potential accidents.
Skill 2 – Cooperation – Learning to share the road with others and follow all rules and posted signs will keep you out of trouble and everyone from harm. Taking the time to notice stop signs, directional markers, and warnings, will keep you safe as road conditions change.
Skill 1 – Handling – Know your ABC's. (Air) (Brakes) and (Chain). Take time before each ride to check the air in your tires, the wear on your brakes, and the integrity of your chain. These are the three most important safety features of your bike.
A special thanks to Bike Safe California and the California Bicycle Coalition for these five bicycle safety tips. For more information on bicycle safety I encourage you to visit their website and get involved in their safety classes.
Hello, I'm Claude Wyle. Have an idea for a topic you'd like to see covered here? Feel free to contact me: cwyle@ccwlawyers.com or visit www.ccwlawyers.com.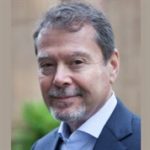 Claude A. Wyle is a partner of Choulos Choulos, and Wyle, a San Francisco based law firm dedicated to representing clients who have been injured by the wrongful conduct of individuals, corporations, public entities, and businesses. Mr. Wyle also frequently sits as a Judge Pro Tem for the city and county of San Francisco.