Whether you are driving in San Francisco, or trying to walk across a busy street, you will always be risking personal injuries or wrongful death. Although it's never really been easy to negotiate the Streets Of San Francisco, this year marks a troubling spike in motor vehicle collision deaths, and drivers and pedestrians should be extra careful. San Francisco is on a course for roughly one traffic fatality a week, a level that would be one of the highest in a decade.
Traffic deaths, as of August are already ahead of last year's 12-month total. Can we blame bad weather, or population growth, or tourism levels, or cell-phone use or the fact that there are just more drivers? While these are all factors in traffic accident statistics, the cause is complex. With no simple explanation or cure, what is the City's plan?
The city is responding by spreading its bets. It instituted red-light cameras, which have apparently lowered the number of violations – and accidents that red light runners cause.
Other plans include crowding danger zones with extra law enforcement. Major streets with a high record of accidents like Park Presidio Boulevard, or 19th Avenue, or Geary or Alemany boulevards, for example will be flooded with extra law enforcement on a shifting basis.
There are also other proposed changes. More countdown signal displays with bright yellow street paint will help pedestrian safety. Muni operators, who have been involved in five pedestrian deaths this year, will get extra safety reminders. Bike-lane markings will be brightened.
San Francisco's small geographic area makes it great for walking, biking and short car trips. However Highways 1 and 101 run at street level right through several San Francisco neighborhoods, and these crosstown drivers can add to the dangers of San Francisco driving or walking. That means more collisions or close calls between pedestrians and rushing traffic. Four of the five most dangerous San Francisco intersections are linked to these state roads.
Getting drivers to slow down is essential to reducing the danger of the Streets of San Francisco, and the City is right to increase their effort to stop these preventable injuries and deaths.
For more information on this subject, please refer to our section on Car and Motorcycle Accidents.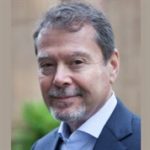 Claude A. Wyle is a partner of Choulos Choulos, and Wyle, a San Francisco based law firm dedicated to representing clients who have been injured by the wrongful conduct of individuals, corporations, public entities, and businesses. Mr. Wyle also frequently sits as a Judge Pro Tem for the city and county of San Francisco.