City Hall, San Francisco – At a special joint meeting of the Board of Supervisors and the Police Commission this past Thursday, concerned citizens packed the seats to speak out against the surge in the pedestrian fatality rate in the city. Although the high number of pedestrian fatalities sparked the meeting, the City also addressed concerns about bicycle injuries and particularly fatalities. Walk SF was there. The San Francisco Bicycle Coalition was there, and I was there. The City government seems to be listening and plans are being made to support the new zero tolerance policy for pedestrian fatalities. And we all received a hand out called "FOCUS ON THE FIVE" from the SFPD Chief. I will post soon on the contents of the handout and the information on which streets and intersections have the highest accident and injury rates in San Francisco.
The meeting, which was attended by the Chief of Police and both SFMTA Supervisors and Directors, focused primarily on the 25 traffic related fatalities in 2013, and what is planned in the upcoming year to greatly reduce those numbers.
David Campos, an SFMTA Supervisor, warned that the hearing should "Focus on how we can move forward without pointing fingers."
Jane Kim, a San Francisco Supervisor in attendance, reaffirmed her commitment to pedestrian safety and reassured those in attendance that all guilty parties are "being prosecuted by the District Attorney". Further, the presenters stressed that "the press plays a very important role in educating people about safety."
Jikaiah Stevens, a pedestrian who was struck this past September in Nob Hill, also spoke out, stating that she wanted to "show a face to a system that doesn't support its victims".
Stevens was walking to work when she was hit by an oncoming car. A hairstylist and a photographer, Stevens lives paycheck to paycheck and cannot afford insurance. Although she has been able to go back to work, she cannot afford her medical bills, which total over $140,000.00. The motorist who struck her was not issued a citation
Many cite the lack of police officers and appropriate officer training, which in turn causes a drop in written citations, and can create a lax environment where pedestrians don't feel accountable for violating the traffic laws. Likewise, when we make motorists less accountable this further contributes to less safe driving. I have always believed that personal liability and accountability are essential to reduce pedestrian and bicycle accidents.
"We are  hearing of people not being reported or given the required attention", said Leah Shahum, of the SF Bicycle Coalition, a group pushing for "Vision Zero", a campaign to put an end to pedestrian and bicycle fatalities in the city. The Bicycle Coalition pointed out that many bicycle accidents are not reported by the San Francisco PD. The City officials are promising better reporting, indeed that all bicycle accidents with injuries would be reported.
At the end of the hearing, Police Chief Suhr stated that Ms. Steven's case would be reopened and the driver would be issued a citation, apologizing for the department's handling of the situation.
I am pleased to see so many are speaking out against the staggering numbers of pedestrian fatalities in our city. Pedestrian safety is a problem that demands the attention and involvement of all City departments as well as safety groups advocacy groups and all citizens who share our streets . No entity or organization can put an end to the pedestrian or bicycle deaths by themselves, but a combined effort of police, government, and private organizations and citizens, will help reduce the casualties, and make our streets safer for everyone.
Hello, I'm Claude Wyle, a San Francisco automobile and pedestrian accident attorney. Have an idea for a topic you'd like to see covered here? Feel free to contact me: cwyle@ccwlawyers.com or visit www.ccwlawyers.com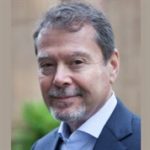 Claude A. Wyle is a partner of Choulos Choulos, and Wyle, a San Francisco based law firm dedicated to representing clients who have been injured by the wrongful conduct of individuals, corporations, public entities, and businesses. Mr. Wyle also frequently sits as a Judge Pro Tem for the city and county of San Francisco.