Summer means road trips with the entire family, and for some of us that also includes our four legged friends. While we are all strapped in with lap and shoulder harnesses, our beloved pets often are left hopping around the car, and greatly exposed in the event of a car crash. As a San Francisco auto accident attorney, I thought it a good idea to post about pet safety.
Everyone loves driving down the road and seeing a dog with its tongue hanging out of the car next to us, enjoying the Summer breeze, but if you're out enjoying the warm Summer sun it's important you remember that your animals get hot too, and the importance of keeping them safe from the Summer heat. Luckily, our friends at the Dolman Law Group in Clearwater, Florida have composed a great article with helpful tips and reminders to make sure that every member of your family, even your pets, have an enjoyable and safe summer trip.
Easy Ways To Protect Your Pet
The Right Car: It's always good to have the right motor vehicle when transporting pets. The right car, SUV or minivan can be the most reliable vehicle for giving an animal the correct amount of room to sprawl or lay down. Having a hatchback or small wagon is great for smaller pets. A smaller car still allows animals to roam around, if the animals are smaller. SUVs and minivans are good for larger breeds, allowing bigger animals to get in or out easily and giving them enough room in the cargo area to relax. These vehicles may also come equipped with plastic barriers to protect the car's fabric.
The Right Restraints: Many companies make traveling devices for pets to have a safer experience. There are pet barriers that keep pets contained behind a rear seat or in the cargo area. There are harnesses/restraints that keep pets sitting or down comfortably while also acting as an animal seat belt in case of a car accident.  I think the benefits of safely harnessing your pet are greater than the joy of letting your pet roam around in the car, vulnerable to any abrupt change in speed, or any car accident.
There are also cargo liners that help to make the cleanup easier after a long trip. Having your pet bed in the back can also encourage animals to sleep while on the road. Buying a loading ramp for smaller or older dogs can also make sure that your pet is getting in and out of the car easily.
The Right Plan: While it may be fun for your pet to be on your lap while traveling short distances, it can be very distracting to not only yourself but also to other drivers on the road. While I love having the closeness of my dog on my lap, I must admit that he does distract me, and as drivers, we should never allow for a distraction when we have the opportunity to prevent it. By allowing for distracted driving, we are needlessly creating more danger for our pets and ourselves and for others on the road.
Falling from your lap or hitting the steering wheel can also injure your pet's eyes, ears and head. I agree that harnesses may be a great idea, but not all pets want to cooperate.  Only you can make the call about when to bring your pet in the car or when to leave them home. Some pets sit right where they are supposed to, every time, and some pets never seem to be at ease in the car, constantly moving about and creating a hazard to themselves and to you and other users of the road. When traveling long distances, make sure you check on your pet and let them take a break every so often to relax. NEVER leave your pet in the car and always put them on a leash when leaving the vehicle. Why do we still see people's pets locked in cars on scorchingly hot days, with only a window slightly open? Folks, a cracked window is not enough to keep your pet from suffering or even dying in the heat. If the day is hot, and you won't be able to take your pet with you when you exit the car, please consider leaving your pet at home.
Remember, these tips and reminders don't just apply to our readers in California, Texas, Florida, or other "hot" states. Summer temperatures across the country will skyrocket to record setting levels regardless of location, so taking the right steps to ensure your animals safety is of utmost importance. According to AAA, 20% of people admitted to letting their dogs sit on their lap while driving, 31% claimed to be distracted by their dog, and countless others have either intentionally or accidentally left their dog in the car on a hot day. Don't let this happen to you.
Hello, I'm Claude Wyle, a San Francisco automobile accident attorney. Have an idea for a topic you'd like to see covered here? Feel free to contact me or visit www.ccwlawyers.com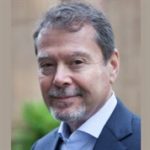 Claude A. Wyle is a partner of Choulos Choulos, and Wyle, a San Francisco based law firm dedicated to representing clients who have been injured by the wrongful conduct of individuals, corporations, public entities, and businesses. Mr. Wyle also frequently sits as a Judge Pro Tem for the city and county of San Francisco.