As a bicycle safety advocate and San Francisco bicycle accident attorney, it hits really close to home when a member of our legal system commits a crime like a hit-and-run, and I take no pleasure in telling you this story, other than the pleasure in knowing that the hit and run driver who killed a bicyclist a few years ago will finally be held accountable for his crime.
Spencer Freeman Smith, a San Francisco local labor attorney, will be serving at least 30 days in jail for killing a Chinese tourist in a hit-and-run collision which occurred in Dublin in 2012. Smith was sentenced to five years felony probation, and a year in county jail, but can apply to serve out his jail sentence via electronic home detention after spending 30 days in the Santa Rita jail in Dublin.
The collision  involved Smith and Bo Hu, a Chinese financial advisor, whom Smith ran over with Smith's  Mercedes-Benz sedan. Smith did not apply the brakes after the impact and instead drove away from the scene, only to be found and confronted by Dublin police the next day.
Although Judge Michael Gaffey did comment that he believes Smith did not mean to hit Hu, who was walking his bicycle down a dark road that night, Smith should have at least stopped to assist Hu after the collision, instead of driving away, and as an attorney, Smith should have known better.
"He knew exactly what he was doing in leaving, and he did it intentionally" Gaffey said.
Although the judge was not legally allowed to consider the theory that Smith was driving drunk when he killed Hu, as there were no evidence supplied to the court, Smith had visited three San Francisco drinking establishments prior to this fatal collision.
Smith provided a brief statement to the court where he expressed "deep remorse" to the family, and Smith has moved since the accident due to death threats to him and his family.
Regardless of Smiths' deep remorse, a hit and run is absolutely inexcusable, especially for a member of our legal profession. Smith knew his obligations and disregarded them, placing his own self-interest ahead of the health and indeed the life of Mr. Hu. This is not the type of behavior I expect to see out of attorneys, and it's behavior that I would never condone, whatever the excuse from anyone. I feel strongly about drivers' staying at the scene to assist the police for two basic reasons. First, it is each driver's responsibility to stay at the scene and to cooperate with the authorities. Failure to provide the necessary information makes the investigating officer's job that much more difficult, if not impossible. Second, if a driver hurts someone and leaves the scene without making sure that the injured party is being taken care of, the hit and run driver could be making the injury that much worse or they could be responsible for the injured person's death. With spinal cord injuries and head injuries, timely medical treatment can make the difference between a temporary injury and one that will cause lifelong disability or even death. So, if you know you hurt someone, you know it is probably an accident. But leaving the scene of an injury accident is intentional and worthy of a great penalty.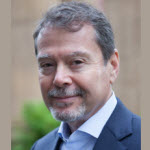 Hello, I'm Claude Wyle, a San Francisco bicycle and pedestrian accident attorney. Have an idea for a topic you'd like to see covered here? Feel free to contact me or visit www.ccwlawyers.com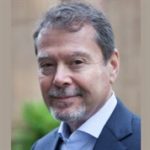 Claude A. Wyle is a partner of Choulos Choulos, and Wyle, a San Francisco based law firm dedicated to representing clients who have been injured by the wrongful conduct of individuals, corporations, public entities, and businesses. Mr. Wyle also frequently sits as a Judge Pro Tem for the city and county of San Francisco.