Due to the nature of this blog, and as a Bay Area accident attorney, I often have to comment on heartbreaking stories, but none more so than those involving young people. Last week, a young San Rafael woman, Danaz Salak, was tragically killed in a car accident when the car she was driving the wrong way on Interstate 580 in Richmond collided head-on with a truck.
Salak, 18, a recent San Marin High School graduate was a student at City College of San Francisco. She was pronounced dead at the site of the collision, which occurred at 12:25 a.m. Her 1993 eastbound Lexus hit a truck on westbound Interstate 580 near the Central Avenue exit, according to the California Highway Patrol.
According to CHP spokesperson Sam Morgan, Salak had entered the freeway traveling in the wrong direction. The truck driver tried to avoid the Lexus by moving right to left, from the slow lane to the fast lane, but the Lexus moved in the same direction before the two vehicles collided in the fast lane.
The truck driver, the only other person in the accident, was not injured.
"We don't know why the driver was driving the wrong way," Morgan said. He said it was unknown whether Salak was disoriented or whether alcohol may have been involved; officials were awaiting toxicology reports. The Lexus' speed at the time of the accident was unknown, Morgan said.
I don't fault the CHP for doing a toxicology report; at first glance, it could appear that this accident was Ms. Salak's fault, but let's not stop the inquiry there. In addition to determining whether drugs and/or alcohol were involved, let's also determine whether there was a dangerous or faulty roadway condition that led to her being on the wrong side of the road or faulty signage on the road.
Finally, an online guest book has been created for Danaz June Salak if you wish to share your memories or express your condolences.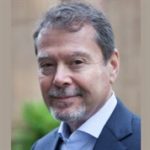 Claude A. Wyle is a partner of Choulos Choulos, and Wyle, a San Francisco based law firm dedicated to representing clients who have been injured by the wrongful conduct of individuals, corporations, public entities, and businesses. Mr. Wyle also frequently sits as a Judge Pro Tem for the city and county of San Francisco.