Two pedestrians were hit by a dump truck in downtown San Rafael this past Friday, leaving one dead and the other seriously injured. Our condolences go out to the family of the woman who was killed and we wish the gentleman who was injured a speedy and complete recovery. There is not really a lot of information available on this fatal pedestrian accident, and I intend to post more as I learn more.
So far, San Rafael police report that the man and the woman were pedestrians in a crosswalk at the intersection of Third and Hetherton streets when they were struck by a dump truck shortly after 12:00pm.
The woman, 67 year old Olga Rodriguez, was pronounced dead at the scene. The other pedestrian, a 68 year old man whose name has not been released, was rushed to Marin General Hospital with serious injuries.
The driver who ran over these two pedestrians in San Rafael was an employee of Accu-Bore Directional Drilling.
The dump truck driver stayed at the scene and is cooperating with police. If the two pedestrians had a green light and they were in the crosswalk at the time, it would appear that the dump truck driver is responsible for this accident and should be held accountable. In California, if an employee is acting in the course and scope of their employment when they hurt someone, the employer must also accept responsibility and be held accountable.
Alcohol and drugs were apparently not a factor in this deadly pedestrian accident.
The families of these two pedestrians should immediately consult with a pedestrian accident attorney who can help to explain their options and provide some answers during this difficult and confusing time. Also, a good pedestrian accident attorney will likely have access to good investigators who can help the families learn what happened to their loved ones.
Although it is disheartening to hear of another traffic fatality, this truck driver did the right thing and stayed at the scene. Too often people drive away from pedestrian accidents, leaving questions unanswered and no one to take responsibility. If you are involved in a traffic accident you need to stay at the scene, take responsibility, and help police investigate the crash. Also, if you leave an accident scene you reduce the chances that the injured party will receive prompt medical attention. If anyone intentionally leaves the scene of a crash where they know someone has been injured, this act of hit and run may be worse than the original negligence in hitting the person.
If you have any further information, please contact the San Rafael police department at 415.285.3000
Hello, I'm Claude Wyle, a San Francisco automobile and pedestrian accident attorney. Have an idea for a topic you'd like to see covered here? Feel free to contact me: cwyle@ccwlawyers.com or visit www.ccwlawyers.com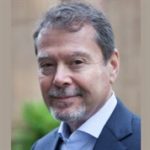 Claude A. Wyle is a partner of Choulos Choulos, and Wyle, a San Francisco based law firm dedicated to representing clients who have been injured by the wrongful conduct of individuals, corporations, public entities, and businesses. Mr. Wyle also frequently sits as a Judge Pro Tem for the city and county of San Francisco.